Past Fellows and Visiting Faculty
Fall 2005 Fellows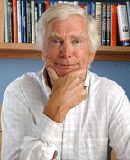 David Anable was president of the International Center for Journalists from 1997 to 2004 and is a former managing editor of the Christian Science Monitor. He writes columns for a group of newspapers in Virginia, as well as occasional pieces for the Monitor, where he was a reporter, bureau chief, foreign editor, and managing editor, between 1965 and 1988. Anable is also a former professor at Boston University, where he was chairman of its School of Journalism. At the Shorenstein Center, he will focus on international media, how a country's journalism can open the way for democratic reforms and the role of training in promoting such a process.  Paper PDF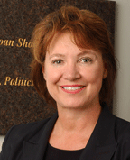 Diane Francis is editor-at-large at the National Post in Canada and a broadcaster with Rogers Media. She was editor and a director of the Financial Post, forerunner of the National Post. She has been a columnist and investigative journalist for the Toronto Star, the Toronto Sun publishing chain, Southam Newspaper chain, and Maclean's magazine, among others. She writes three columns weekly on a range of subjects and appears regularly on radio and television. She is the author of eight books on politics, business and white-collar crime. Her research at the Shorenstein Center will focus on anti-Americanism in the Canadian, British and French media and its effect on public policy in those countries.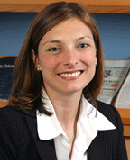 D. Sunshine Hillygus is an assistant professor of government at Harvard University. She holds a Ph.D. in political science from Stanford University and a B.A. and M.A. from the University of Arkansas. Her research and teaching interests include American voting behavior, campaigns and elections, and information technology and society. Hillygus's research has been published in the American Journal of Political Science, the Journal of Politics, Political Behavior, and IT & Society. She is co-author of the forthcoming book, The Last Long Form Census: Privacy versus Mobilization in 2000. While at the Center, Hillygus will research the role of the media in U.S. elections.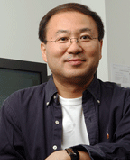 Zhengrong Hu is director of the NationalCenter for Radio and Television Studies and is a professor at the Communication University of China. He earned his Ph.D. in communication from Renmin University. His research interests are in theories of communication, radio and television broadcasting, media policy, political economy of communication and new media. Mr. Hu has published papers on Chinese media in transition for numerous leading Chinese journals, including the Chinese Broadcasting Academic Journal and Modern Communication. He is the author of Media Reality and Beyond and Media Management Renovation. Dr. Hu's research will focus on Chinese politics and media policy in transition.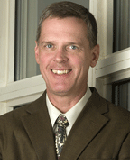 Brigadier General Kevin Ryan (ret.) is a joint fellow with the Shorenstein Center and the Belfer Center for Science and International Affairs. General Ryan has supervised U.S. government security programs with various foreign militaries and served in Germany, Russia and Korea. He has participated in security negotiations at the national level and  facilitated cooperative programs with the Department of Defense, the George C. Marshall Center, the National Defense University and several other universities. In his most recent assignment, General Ryan was responsible for army strategic war plans, policy and international affairs. He will explore military manpower strains on the U.S. military and how this issue can be understood by the American public through the press.  Paper PDF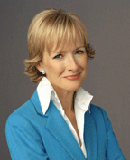 Judy Woodruff is a broadcast journalist who has covered politics and breaking news for over three decades at three major networks — NBC, PBS and CNN. Woodruff left working full time at CNN in June 2005 to pursue longer-form journalism opportunities and will continue as a consultant and occasional contributor to the cable network. For 12 years Woodruff served as anchor and senior correspondent for CNN, anchoring the weekday political program Inside Politics. At PBS from 1984 to 1993, she was the chief Washington correspondent for The MacNeil/Lehrer NewsHour. From 1984 to 1990, she also anchored PBS' weekly documentary series, "Frontline with Judy Woodruff." At NBC News, Woodruff served as White House correspondent from 1977 to 1982 and as chief Washington correspondent for the Today Show from 1982 to 1983. She is the author of This is Judy Woodruff at the White House. Woodruff serves on the Visiting Committee for the Kennedy School. She will teach a study group for students on contemporary issues in journalism.
Fall 2005 Visiting Faculty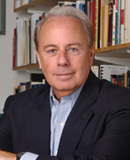 Roger Rosenblatt writes essays, books and plays. His pieces for Time magazine have won two George Polk Awards, awards from the Overseas Press Club, the American Bar Association, and others. His television essays for The NewsHour with Jim Lehrer on PBS have won the Peabody and the Emmy. He wrote a column for The Washington Post. He is the author of ten books, which have been published in 13 languages. They include the national bestseller, Rules for Aging; three collections of essays; and Children of War, which won the Robert F. Kennedy Book Prize and was finalist for the National Book Critics Circle Award. He has written three off-Broadway plays and a comic, one-person show, "Free Speech in America." Mr. Rosenblatt began writing professionally in his mid-thirties, when he became Literary Editor and a columnist for The New Republic. Before that, he taught at Harvard, where he earned his Ph.D., held the Briggs-Copeland appointment in teaching of writing and was the Allston Burr Senior Tutor and Master of Dunster House. He was a Fulbright Scholar in Ireland in 1965–66. Five universities have awarded him honorary doctorates. In 1995, Long Island University appointed him its first University Professor of Writing. He holds the Parsons Family Chair at Southampton College.