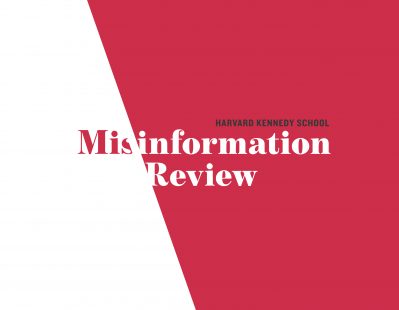 The Harvard Kennedy School Misinformation Review is a new format of scholarly publication with a fast approach to peer review. It is an interdisciplinary, open access forum where journalists, technologists and educators can connect with timely, peer-reviewed research about misinformation.
Based at the Shorenstein Center, the Misinformation Review's editorial team publishes new research and commentaries from researchers at institutions around the world. Since launching in January 2019, the Review has published dozens of peer-reviewed studies on how mis- and disinformation spreads, and experimental approaches to combatting it.
Articles are edited to be short and understandable for a general audience, including journalists, while backed by all of the rigor of the peer-review process.
To learn more visit the journal at misinforeview.hks.harvard.edu.