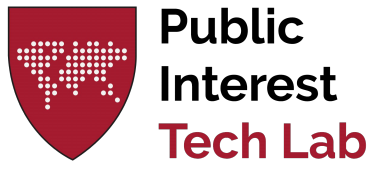 The Public Interest Tech Lab provides Harvard students and faculty with access to technological infrastructures, gadgets, algorithms, know-how and key resources to better understand how technology can either worsen or address society's greatest challenges.
Led by Dr. Latanya Sweeney, Daniel Paul Professor of the Practice of Government and Technology at Harvard Kennedy School and in the Harvard Faculty of Arts and Sciences, the lab is based at the Shorenstein Center and aims to connect with interested students and faculty from across the University, as well as engaging with the Public Interest Technology University Network.
The Lab cultivates a practical, hands-on understanding of today's technologies that enables students and faculty to work toward a society where technologists expect and demand technologies be created and used responsibly; shine a light on where technology can better deliver services; and question the appropriate use and design of certain technologies, and whether some technologies should be created at all.
Learn more about the Lab at TechLab.org.