Behavioral Insights Group
Can the location of a healthy snack food influence whether you make a healthier choice?
Launched in 2013 and led by faculty director Todd Rogers, the Behavioral Insights Group (BIG) brings together Harvard's outstanding group of decision research scholars, behavioral economists, and other behavioral scientists to focus their energies on improving how decisions are made, both by leaders, and by individuals. BIG is driven by the belief that improving the quality of our leaders' decisions is a core lever we possess to improve the world. When leaders and individuals make better decisions, an amazing array of changes can happen, including:
Improving educational systems,
Improving health,
Reducing discrimination,
Protecting the environment,
Managing finances better (both personal and organizational)
Recent books such as Nudge, by Richard Thaler and Cass Sunstein, and Thinking, Fast and Slow, by Daniel Kahneman, have revealed how behavioral economics and other behavioral sciences shed light on decision making processes. These insights can do much more than improve how individuals make important personal decisions. They can also help leaders make better decisions about major policies—and ensure those policies effectively improve society.
BIG is fortunate that many of the world's best decision research scholars, behavioral economists, and other behavioral scientists are at Harvard, and are eager to apply their expertise to our most challenging problems. In addition to our faculty, BIG develops programming for students across Harvard through courses, co-curricular programming, connections to clients for research and project work such as Policy Analysis Exercises, and our 800+ member Behavioral Insights Student Group. BIG has a robust network of governments and organizations that engage in behavioral science applications to policy, and in 2016 we hosted Behavioral Exchange (BX2016), which brought together nearly 400 attendees from dozens of countries and sectors to discuss new research and potential for real-world applications.
Meet Our Faculty Director Todd Rogers​
Professor of Public Policy
Director, Behavioral Insights Group
Director, Student Social Support R&D Lab
Check back soon or sign up to receive email alerts about BIG events.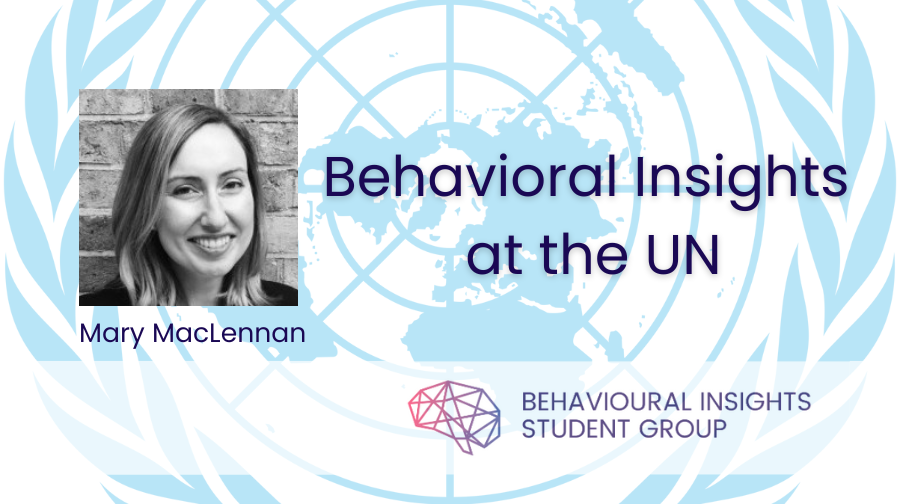 This is the kickoff event for the Behavioral Insights Student Group (BISG) for the 2023-2024 academic...
November 7, 2023
6:00 P.M. - 7:00 P.M. ET