The Shorenstein Center on Media, Politics and Public Policy is a Harvard Kennedy School research center dedicated to exploring and illuminating the intersection of press, politics and public policy in theory and practice. The Center strives to bridge the gap between journalists and scholars, and between them and the public.
The Center advances its mission of protecting the information ecosystem and supporting healthy democracy by addressing the twin crises of trust and truth that face communities around the world. It pursues this work through academic research, teaching, a program of visiting fellows, conferences, and other initiatives.
To learn more about the Shorenstein Center, visit the pages dedicated to our research projects, history, director and staff, and the fellows, faculty, courses and events that enliven the academic year.
Center Leadership
Nancy Gibbs, Edward R. Murrow Professor of Practice at the Kennedy School, is the Shorenstein Center's faculty Director. She leads the strategic and academic focus for the Center. From 2013-2017 she was Editor in Chief of TIME, the first woman to hold the position. She directed news and feature coverage across all platforms for more than 65 million readers worldwide, and served as Editorial Director of the Time Inc. News Group. During her three decades at TIME, she was the author of more cover stories than any writer in TIME's near-100 year history, including the black-bordered "September 11" special issue, which won the National Magazine Award in 2002.  Learn more about Professor Gibbs on her HKS Faculty page.
Advisory Board
The Center's Advisory Board include prominent leaders in journalism, academia, and policy. Find the full list of our Advisory Board here. 
Faculty and Staff
The Center's affiliated and resident faculty members, along with research staff, lead and execute the core of the Center's research mission, supported by the administrative and programmatic staff. Learn more about the people at the Shorenstein Center here. 
Research Projects
The Center's research work is generated by our six main research projects. You can learn more about them and their work here.
History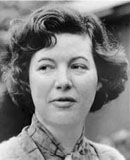 The Shorenstein Center was founded in 1986, but its roots can be traced back to the early days of the John F. Kennedy School of Government. The Kennedy School has been singular in declaring its mission to be teaching and research plus engagement with the real world, something that sets it apart. Early on, leaders at the School recognized that engagement with the press should be part of the School's focus.
Read a full history of the Center's creation and early years.