Dr. Brooklyne Gipson is an interdisciplinary communication scholar whose research areas include: digital and social media environments, Black feminist digital/technology studies, and the intersection of race, gender, social media, and power. Her current work takes an intersectional approach to examining how misinformation and disinformation circulate via Black social media spaces.
She earned her Bachelor of Arts degree in History and Afro-American Studies from the University of California, Los Angeles (UCLA), a Master's of Science in Digital Social Media from the University of Southern California's (USC) Annenberg School for Communication and Journalism, and an M.A./Ph.D. in Communication from USC Annenberg as well. In addition to her fellowship at the Shorenstein Center, she is also an Illinois ACLS/DRIVE Distinguished Postdoctoral Fellow in the Digital Humanities at the University of Illinois, Urbana-Champaign. 
Prior to graduate school, Dr. Gipson worked as a professional journalist (editorial assistant/editor/content producer/writer) for seven years in Los Angeles and New York City, at various outlets such as the Los Angeles Watts Times (now The Sentinel), XXL magazine, BET.com, and O.C. Weekly.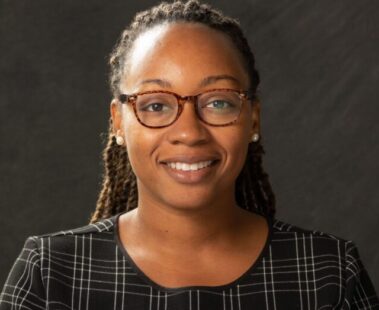 April Glaser is an investigative journalist, most recently with NBC News where she reported on the technology industry and technology policy. Her work focused on labor in Silicon Valley, digital surveillance, online harassment and consumer harms. Prior to NBC, April was a journalist and columnist at Slate, Recode and Wired. She previously worked at the Electronic Frontier Foundation. There she led the organization's grassroots outreach and strategy on the campaign to pass network neutrality rules. April worked at Prometheus Radio Project to help pass the Local Community Radio Act, which marked the largest expansion of community radio in U.S. history. She has written extensively about the history of social networks, technology policy, internet infrastructure and online harassment and is the co-founder of a community radio station in Nashville, Tennessee. She is currently based in Oakland, California.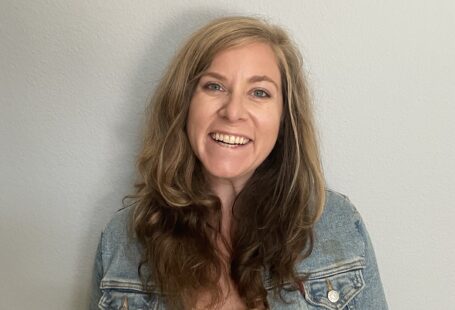 Yulan Grant is a New York based multi-disciplinary artist and researcher from Kingston, Jamaica. As a creative positioned between Caribbean and American culture, their work interrogates ideas of identity, notions of power, perceived histories and the entanglements that happens within these topics. Blending academic research and experimental conceptual frameworks, Yulan is an investigative ethnographer, focusing on information corruption, and the impact of rumors and myths within diasporic communities.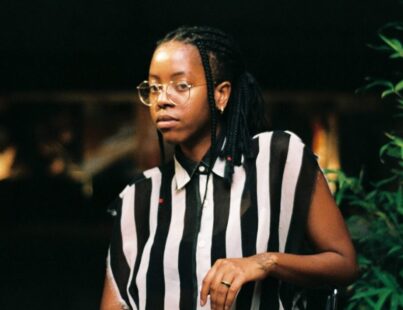 Catesby Holmes is an editor and reporter with over a decade of experience in media, primarily focused on global news. Before joining the Shorenstein Center, Catesby was the International and Politics Editor at The Conversation, a digital news site that brings breadth and depth to the headlines by "translating" academic expertise into explanatory, evidence-based journalism. There, she covered several elections worldwide in which viral misinformation campaigns targeted voters, including the 2016 and 2020 U.S. presidential races and Brazil's 2018 presidential election. As a freelance reporter, Catesby often writes about cities. She has examined technology designed to improve parking in San Francisco, covered the struggles and innovations of public transit, and documented a movement to make New York City jails more "humane" through architecture. Her work has been published in Bloomberg News, Slate, WIRED, and Travel + Leisure, among other outlets. Catesby previously worked at the Open Society Foundations, promoting investigative journalism and drug policy reform in Latin America and the Caribbean, and at Travel + Leisure magazine. Catesby holds a BA in English from Wesleyan University and an MA from the Fletcher School of Law & Diplomacy at Tufts University. She was a 2006 Fulbright Fellow and a 2020 International Women in Media Foundation reporting fellow. Catesby lived and worked abroad for many years but now calls Brooklyn, NY, home. She speaks English, Spanish and Portuguese.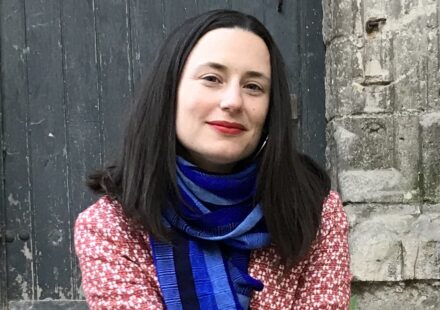 Dwight Knell has over 12 years of policy and communications experience with deep expertise at the intersection of politics, media, technology and journalism. He is a recent Master of Public Policy graduate of the Harvard Kennedy School of Government. Previously, he acted as Program Lead for the Credibility Coalition, a startup committed to improving information ecosystems and media literacy. In addition, he worked as Lead Producer for various global MisinfoCon gatherings, interactive conferences designed to combat misinformation.
Prior to this, Dwight worked as a political advisor to the Director of the Shorenstein Center, served as Chief of Staff to the Founder and CEO of Common Sense, a national kids advocacy organization, and has consulted extensively in Washington, DC and organized for the 2008 Barack Obama presidential campaign.
Dwight is a board member of the LA-based nonprofit Do Good Bus and has been a featured speaker at numerous conferences, including SXSW, the International Journalism Festival and Media Party Buenos Aires. He graduated from the University of Michigan with a BA in English Language and Literature. Though a world traveler, he is based in Brooklyn, NY and spends as much time outdoors as he possibly can.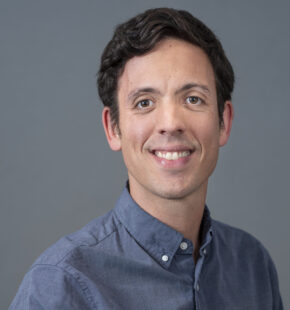 Jane Lytvynenko is an award-winning reporter in the field of disinformation and online investigations. At Harvard, she is focusing developing training on investigating disinformation and researching the issue for the Media Manipulation Casebook. Lytvynenko previously spent nearly five years at BuzzFeed News, where she was a senior reporter. Her work has focused on the rise of conspiracy theories, hyperpartisan news, and extremism globally. Her investigative work has touched on extremist organizations operating in the US, disinformation network operators who manipulate social media on behalf of state actors, and online hucksters seeking to scam people out of their livelihoods. Lytvynenko also pioneered a method bringing swift and accessible debunks to mass audiences during breaking news situations which has been replicated worldwide. Jane was born in Kyiv, Ukraine and resides in Cambridge, MA.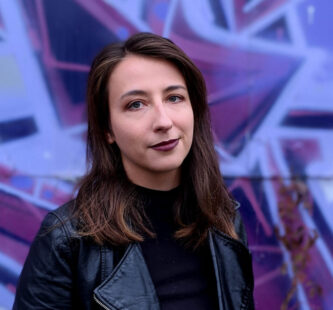 Jennifer Nilsen graduated from Harvard Kennedy School with her MPP in 2020. She previously worked for the Minneapolis Public Schools, the University of Minnesota's Human Rights Organizations Project, and with NGOs focusing on youth mentoring and election education.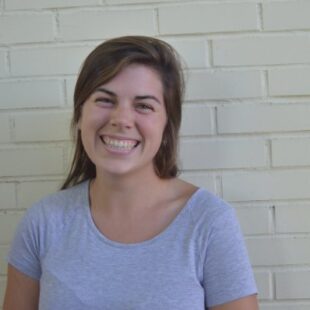 Luke O'Brien is an investigative and narrative journalist who covers political extremism and mis/disinformation. He was most recently a senior reporter at HuffPost, where he focused on the exploitation of social media platforms to incite harassment and violence. At HuffPost, O'Brien broke numerous stories about a network of right-wing authoritarians connected to the Donald Trump administration. His reporting contributed to the arrest of a notorious pro-Trump propagandist in a groundbreaking federal case about disinformation-driven election suppression on social media. O'Brien also led a data initiative to investigate and counter disinformation on Twitter, including Kremlin-sponsored malicious activity. He previously worked as a senior correspondent at POLITICO Magazine and a staff writer at Deadspin and Wired News. His freelance work has appeared in The Atlantic, Fortune, Rolling Stone, Fast Company, The Washington Post Magazine and many other publications. At the Shorenstein Center, O'Brien will focus on the Stop the Steal influence operation that resulted in the Jan. 6 attack on the Capitol.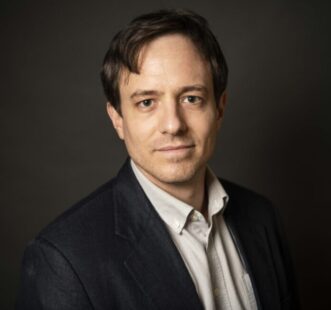 Brandy Zadrozny is a senior reporter at NBC News covering misinformation, extremism, and the internet. Previously, she was a senior reporter at The Daily Beast. Her work over the last decade has focused on the real-world effects of social media. Most recently, that includes coverage of mis- and dis-information campaigns around the pandemic and the 2020 election, as well as extremist communities from QAnon to the anti-vaccination movement. Brandy earned her Master of Library and Information Science degree from Pratt Institute in 2008 and has worked as a librarian in school, college, public, and news libraries, including ABC News and Fox News. She lives with her family in Brooklyn.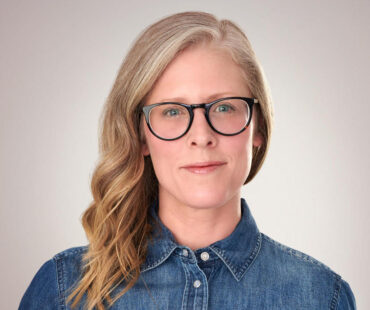 Returning and Continuing Fellows
Alexei Abrahams researches cybersecurity and misinformation using big data and social science methods. His primary research interest is the role of the internet and social media in altering the balance of power between civil society and the state — a balance upon which social justice and civil rights ultimately depend. His research has been published at outlets including Political Science Research & Methods, International Journal of Communications, and Misinformation Review. His work has been presented at conferences such as ICWSM, APSA, ISA, and MPSA. His work has also contributed to reporting at the New York Times, Washington Post, Guardian, Aljazeera, Reuters, and CBC News.
Abrahams holds a PhD in Economics from Brown University (2015) and is an affiliate of Empirical Studies of Conflict (ESOC). He was previously a research fellow at the Citizen Lab, an Open Technology Fund information controls research fellow, and a research fellow at Princeton University's Niehaus Center for Globalization and Governance, the Middle East Initiative (Harvard Kennedy School – Belfer Center), and the University of California at San Diego's Institute of Global Conflict and Cooperation.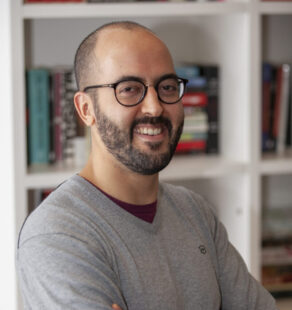 Brandi Collins-Dexter researches, writes, and presents on issues pertaining to Black participation in democracy and the US economy, with particular focus on the role technology and information integrity play in improving or deteriorating community health.
Brandi is a former Senior Campaign Director at Color Of Change where she oversaw the media, culture, and economic justice departments. She has testified in front of Congress on issues related to privacy and economic justice and also was one of the prominent leaders involved with persuading Facebook to undergo an unprecedented civil rights audit to address the platform's negative impact on marginalized communities. A regular commentator in the media on racial justice, The Hill named Brandi a 2017 "person to watch." In 2019, she was listed in The Root 100, an annual list of the most influential African Americans, ages 25 to 45. In 2020 she received an EPIC Champion of Freedom award from the Electronic Privacy Information Center, for her work on data privacy protections.
Brandi holds a B.A. in history from Agnes Scott College, and a J.D. from University of Wisconsin-Madison Law School. She is currently working on a book, tentatively titled Black Skinhead: Reflections on Hope, Change and Disillusionment in Black America, slated for release in 2022.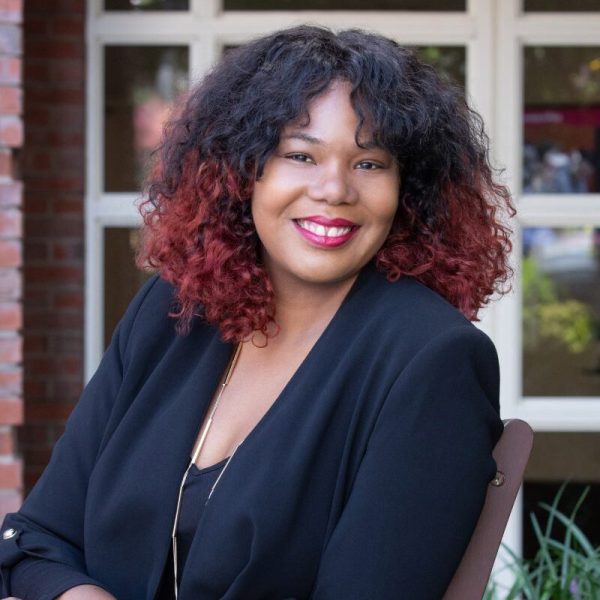 Emily Dreyfuss is a journalist who focuses on the impact of technology on society. At the Shorenstein Center she is the senior editor of the TaSC team and the co-lead of the Harvard Shorenstein Center News Leaders summit. Emily got her start in journalism as a local newspaper reporter, then as an editor at an alt-weekly, before entering the tech reporting fray as an editor at CNET. She was a senior writer and editor at WIRED for many years and most recently helped launch the tech news site Protocol. As a 2017 Harvard Nieman Berkman Klein fellow, Emily studied ephemerality and the internet. She is interested in how technology accelerates change.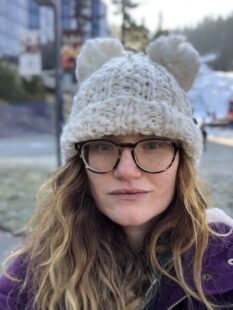 Dr. Chris Gilliard is a writer, professor and speaker. His scholarship concentrates on digital privacy, surveillance, and the intersections of race, class, and technology. He is an advocate for critical and equity-focused approaches to tech in education. His ideas have been featured in The New York Times, The Washington Post, Wired Magazine, The Chronicle of Higher Ed, and Vice Magazine. He is a Harvard Kennedy School Shorenstein Center Visiting Research Fellow, a member of the UCLA Center for Critical Internet Inquiry Scholars Council, and a member of the Surveillance Technology Oversight Project community advisory board
Marya Thembi Mtshali is a Postdoctoral Research Fellow in the Technology and Social Change Project and a Lecturer in Women, Gender, and Sexuality at Harvard University. She received her Ph.D. in Sociology from Boston College under the tutelage of Zine Magubane, Ph.D. She obtained her B.S. in Sociology, B.S. in Marketing with an emphasis in international business, and a minor in Women and Gender Studies from Arizona State University.
Her areas of interest include intersectional theory, racial and gender inequality, internet disinformation and African-American political engagement. As a postdoctoral fellow, she is researching African-Americans' gendered interactions and motivations with internet political and medical misinformation. Additionally, she is currently working on her book manuscript for Gray Matter: Racialized Heteronormativies in the World of Black-White Interracial Couples, where she investigates what she refers to as "racialized heteronormative paradigms" — mental frameworks that are constituted of race, gender, and heterosexual logics that shape the language, relational boundaries, and management strategies these couples use to maintain an intimate relationship across race. 
She has taught classes at Wellesley College and Clark University. Additionally, she has written The Nation, Vox and Cosmopolitan, and her research and commentary have been featured in places such as USA Today, The New York Times, National Journal, and Business Insider.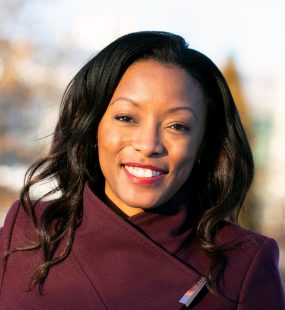 Jonathan Corpus Ong is Associate Professor of Global Digital Media in the University of Massachusetts – Amherst. He is the author of two books and over 25 journal articles in the areas of media ethics, humanitarian communication, and digital politics. He is currently Co-Principal Investigator on a National Science Foundation Accelerator Grant (2021-2023) entitled "FACT Champ", which investigates racially targeted misinformation and hate against Asian American and Pacific Islander communities in the wake of Covid-19.
In his disinformation studies research, Jonathan uses ethnography to understand the social identities, work arrangements and moral justifications of workers behind shadowy influence operations. His pioneering study "Architects of Networked Disinformation" demystifies the collaborative work structures of the advertising and PR strategists behind toxic political campaigns in Duterte's Philippines. As part of his fellowship with the Technology and Social Change project, he is excited to lead the collaborative initiative on the "True Costs of Disinformation". This project aims to develop new conceptual tools and practical models that can measure the financial, social, and human costs of disinformation.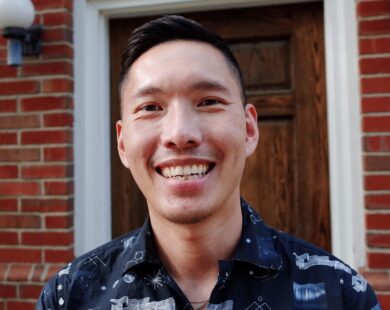 Jennifer Preston joined the Shorenstein Center as a fellow in February 2021 after more than six years as Vice President of Journalism at the John S. and James L. Knight Foundation and nearly two decades at The New York Times. At Knight, she oversaw the journalism and First Amendment portfolio. She led funding efforts that sought to address the financial sustainability crisis for local news, promote the First Amendment and stop the spread of misinformation and disinformation. In 2016, she managed the launch of NewsMatch, the annual matching gifts program for nonprofit journalism and later helped drive Knight's $300 million Journalism and Democracy initiative that funded bold new ideas such as the American Journalism Project, Report for America and the $20 million Knight-Lenfest Initiative Local Journalism Initiative that greatly expanded the "Table Stakes" digital transformation leadership program.
 Before joining Knight, she worked as a journalist in New York City for 30 years, first at New York Newsday and then at The New York Times, where she held various reporting and senior management roles, including the newsroom's first social media. At Shorenstein, Jennifer will work with faculty director Nancy Gibbs and the research team at the Technology and Social Change Project, led by Shorenstein research director Dr. Joan Donovan, on solutions to strengthen local journalism and halt the misinformation and disinformation that is undermining democracy.