Previous Semester | Next Semester
Spring 2017 Fellows
Joan Shorenstein Fellows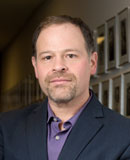 Adam J. Berinsky is a professor of political science at MIT. He is primarily concerned with questions of representation and the communication of public sentiment to political elites, but he has also studied public opinion and foreign policy, the continuing power of group-based stereotypes, the effect of voting reforms and the power of the media. He is the author of In Time of War: Understanding American Public Opinion from World War II to Iraq and Silent Voices: Public Opinion and Political Participation in America. While at the Shorenstein Center, Berinsky will explore the relationship between media choice and political polarization.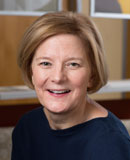 Helen Boaden is the director of BBC Radio. She spent many years as a journalist in radio and television before moving into senior editorial and executive positions. She was controller of Radio 4 (2000-2004) before becoming director of BBC News (2004-2013), and director of BBC Radio (2013-2017). At BBC News, she was in charge of 8,000 journalists at home and abroad and led the creation of the BBC's multimedia newsroom. She was on the BBC's executive board for the past five years and was responsible for "myBBC" a digital project that delivered personalized BBC content to audiences. While at the Shorenstein Center, Boaden will look at the political and strategic pressures faced by public service broadcasters.
Paper: In Search of Unbiased Reporting in Light of Brexit, Trump and Other Reporting Challenges in the UK and US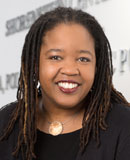 Farai Chideya has covered every election since 1996 for outlets including CNN, NPR, and, in 2016, FiveThirtyEight, where she is a senior writer. Chideya is the author of six books, including Trust: Reaching the 100 Million Missing Voters, The Color of Our Future and Don't Believe the Hype: Fighting Cultural Misinformation about African-Americans. She was the founder and editor of PopandPolitics.com in 1995, an early political website and journalism training institute. She was a fellow at Harvard's Institute of Politics in the spring of 2012 and graduated from Harvard College in 1990. While at the Shorenstein Center, Chideya will write about the role of race and gender in political press coverage in 2016.
Paper: In the Shadow of Kerner: Fifty Years Later, Newsroom Diversity and Equity Stall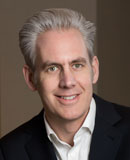 Zack Exley is a political and technology consultant who worked as a senior advisor to the Bernie Sanders campaign. He has worked as a labor organizer for SEIU, UAW and AFL-CIO, organizing director at MoveOn.org, director of online organizing and communications for John Kerry's presidential campaign, co-founder and president of New Organizing Institute, and chief community officer and chief revenue officer for the Wikimedia Foundation. He has also worked at ThoughtWorks, a global IT consultancy. While at the Shorenstein Center, Exley will write about the role of the news media in creating narratives around conservative Christians and secular progressives.
Paper: Black Pigeon Speaks: The Anatomy of the Worldview of an Alt-Right YouTuber
Walter Shorenstein Media and Democracy Fellow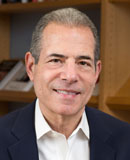 Rick Stengel served as undersecretary of state for public diplomacy and public affairs from 2014-2016.  He was Time magazine's 16th managing editor and has had a long and distinguished career as a journalist.  At Time, he held positions as senior writer and essayist, and national editor.  He has also written for The New Yorker, The New Republic, Spy, Rolling Stone and The New York Times. He has written a number of books including a collaboration with Nelson Mandela on Mandela's autobiography, Long Walk to Freedom. Stengel was the president and chief executive officer of the National Constitution Center (2004-2006). While at the Shorenstein Center, he will lead a series of study groups on government and the press.
Spring 2017 student study groups: The Global Information War
Entrepreneurship Fellow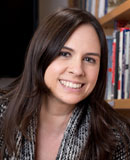 Meighan Stone is president of the Malala Fund, working with 2014 Nobel Peace Prize Laureate Malala Yousafzai to empower girls globally  to learn and lead without fear. Named one of Fast Company's Most Creative People, she has led high-level advocacy, media and digital projects with Bono's ONE Campaign, the United Nations, Clinton Global Initiative, World Economic Forum, FIFA World Cup, G7 summits and with world leaders and technology corporations globally. She served previously as vice president for communications and special projects at World Food Program USA (2012-2014) and is on the board of directors of Pencils of Promise and advisory board of the Civic Engagement Fund. While at the Shorenstein Center, she will focus on social entrepreneurship and the intersection of media and refugee policy.
Paper: Snake and Stranger: Media Coverage of Muslims and Refugee Policy