Past Fellows
Spring 2013 Fellows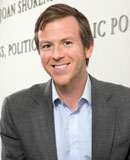 Peter Hamby is a national political reporter for CNN, based in the Washington bureau. He reports on campaigns and politics across multiple platforms for CNN's domestic and international television networks and covers digital politics for CNN.com. He covered the 2012 presidential race, with a focus on the Republican primary contest and Mitt Romney's campaign. During the 2008 race, he was an embedded producer and off-air reporter covering the campaigns of Hillary Clinton, John McCain and Sarah Palin. Hamby joined CNN in 2005 as producer on The Situation Room with Wolf Blitzer.
Discussion Paper: Did Twitter Kill the Boys on the Bus? Searching for a better way to cover a campaign
Melinda Henneberger is a political writer for The Washington Post, where she writes a twice-weekly column and anchors the She the People blog. She was a correspondent for The New York Times in the Washington and Rome bureaus, and was the founder and editor-in-chief of Politics Daily, an online political news magazine. She has also written for publications including The New York Times Magazine, Newsweek, Reader's Digest, Slate, New York Newsday and the Dallas Morning News. She is the author of If They Only Listened to Us: What Women Voters Want Politicians to Hear.
Discussion Paper: Mom's Best Advice: How Candidates Who Didn't Run as Themselves Lost the Message War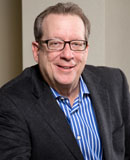 John Huey was the editor-in-chief of Time Inc. from 2006 until December 2012, overseeing the editorial content of all Time Inc.'s U.S. magazines, websites, and other digital content including Time, People, Fortune, Sports Illustrated, Entertainment Weekly and Real Simple. He has held senior executive positions at Fortune and The Wall Street Journal. Previously, he worked at the Atlanta Constitution before joining the Dallas bureau of The Wall Street Journal in 1975. He was the Journal's Atlanta bureau chief prior to moving to Brussels in 1982 to help launch the Journal's European edition as its founding managing editor and later as editor. He co-authored Sam Walton: Made in America, the autobiography of the late founder of Wal-Mart.
Discussion Paper: Riptide: What Really Happened to the News Business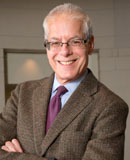 Martin Nisenholtz is a senior advisor for The New York Times Company and an adjunct associate professor at the Columbia Journalism School. He was senior vice president of Digital Operations for The New York Times Company from 2005-2012. He was the founding leader for nytimes.com in 1995 and chief executive of New York Times Digital from 1999-2005. Martin founded the Online Publishers Association and the Interactive Marketing Group at Ogilvy & Mather. Martin began his career as a research scientist and assistant professor at NYU's Interactive Telecommunications Program. He holds a BA from the University of Pennsylvania and an MA from Penn's Annenberg School.
Discussion Paper: Riptide: What Really Happened to the News Business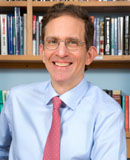 Paul Sagan was president and chief executive officer of Akamai Technologies from 2005 until December 2012. He joined the company in 1998 as COO. In 1981, he was a news writer at WCBS-TV and was named news director in 1987. In 1991, he joined Time Warner, designed and launched NY 1 News, was president and editor of new media at Time Inc., 1995-1997. He was managing editor of Time Warner's News on Demand project and was a senior member of the team responsible for the development of the company's online, cable online, electronic publishing and Internet publishing activities. Paul was a senior advisor on information technology to the World Economic Forum from 1997-1998. He attended Northeastern University and the Medill School of Journalism at Northwestern University.
Discussion Paper: Riptide: What Really Happened to the News Business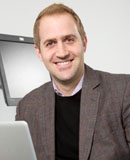 Michael Slaby was Chief Integration and Innovation Officer for the Obama campaign in 2012 and Chief Technology Officer for the campaign in 2008. He has also worked as executive vice president and digital global practice chair at Edelman and chief technology strategist at TomorrowVentures.
Discussion Paper: Mapping the New World: Lessons from the Obama Campaigns