Past Fellows and Visiting Faculty
Spring 2010 Fellows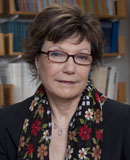 Deborah Amos, Goldsmith Fellow, covers Iraq on NPR's Morning Edition, All Things Considered and Weekend Edition. She returned to NPR after a decade in television news, including ABC's Nightline and World News Tonight and the PBS programs NOW with Bill Moyers and Frontline. Prior to her work with ABC News, Amos spent 16 years with NPR, most recently as the London Bureau Chief. Previously she was based in Amman, Jordan, as an NPR foreign correspondent. Amos has won an Alfred I. duPont-Columbia Award and a Breakthru Award, and she was a Nieman Fellow at Harvard University. She received widespread recognition for her coverage of the Gulf War in 1991. She is the author of Eclipse of the Sunnis: Power, Exile, and Upheaval in the Middle East and Lines in the Sand: Desert Storm and the Remaking of the Arab World. Her research at the Center will document and analyze the emergence of new media outlets in Iraq. Paper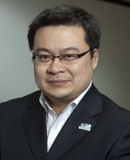 Steven Guanpeng Dong is director of the Global Journalism Institute (GJI) at Tsinghua University in Beijing. At the GJI, he has worked with Reuters, Xinhua and China Central Television together to host over 20 international workshops and conferences in promoting the professional journalism standard in China. He also holds professorships of political communications at the National School of Administration and the Chinese Communist Party's Central Academy of Socialism. Since 2001, he has been invited by the State Council Offices over the years to lecture to more than 20,000 senior Chinese officials on transparent governance and crisis communications. He participated in proposing the State Council's Transparent Governance Act and it was announced in May 2008 just before the Olympic Games. Dr. Dong was a news presenter of political and current affairs programs on China Central Television (CCTV). As a journalist, he interviewed top leaders of many countries, transnational firms and policy institutes. A graduate of Peking, Cambridge and Durham Universities, Dr. Dong has authored and edited several books, including Transparent Governance: Theory and Practice, Reputation Management in a Mediated World, and Encyclopedia of Spokespersons. While at the Center, Dr. Dong will focus on political communications in China related to the Beijing Olympics, natural disasters and social crises in 2008. Paper PDF
Gene Gibbons is a founding editor of Stateline.org, a nonprofit nonpartisan online news site. Gibbons was Reuters' chief White House correspondent from 1985 to 1997, and for 16 years before that a member of the United Press International Washington bureau. He covered Watergate, Iran-Contra and the Monica Lewinsky scandal, and in 1992 was a panelist for the third Clinton-Bush-Perot presidential campaign debate. Gibbons, an avid sailor who has written about ocean racing for sport magazines, is a volunteer coach for the U.S. Naval Academy offshore sailing team. Gibbons will look at how diminished news coverage of state government has affected state government performance. Paper
Peter Maass, Reidy Fellow, is a contributing writer at The New York Times Magazine and has reported on conflict situations across the globe, including the wars in Iraq and Afghanistan. He is the author of Crude World: The Violent Twilight of Oil and Love Thy Neighbor: A Story of War, an award-winning memoir about covering the conflict in Bosnia. Maass was a Ferris professor of journalism at Princeton University in 2008 and a Berlin Prize Fellow at the American Academy in Berlin in 2009. Maass is working on a book that examines political icons of the past century. While at the Center, he will focus on the ways in which coverage of the statue-toppling in Baghdad's Firdos Square framed public perceptions of the invasion of Iraq in 2003.
Spring 2010 Visiting Faculty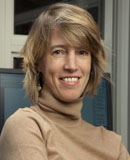 Zephyr Teachout is a Visiting Assistant Professor of Public Policy, teaching a module on Politics, Money and the Internet. She has clerked for Chief Judge Edward R. Becker, Third Circuit U. S. Court of Appeals; served as the national director of the Sunlight Network; taught at the University of Vermont, Duke University and Fordham University; and was director of Internet organizing for Dean For America. She was a co-founder and executive director of the Fair Trial Initiative in Durham, where she also was a staff attorney at the Center for Death Penalty Litigation. She is editor of Mousepads, Shoeleather and Hope: Lessons from the Howard Dean Campaign for the Future of Internet Politics. She is currently writing about the meaning of corruption in the American constitutional tradition.