Past Fellows and Visiting Faculty
Spring 2007 Fellows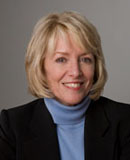 Linda Douglass, longtime ABC and CBS political correspondent, will be the first Kalb Fellow at the Shorenstein Center. Douglass retired from ABC News in December 2005, where she worked for nine years as a correspondent in the Washington, D.C., bureau. She became the network's congressional correspondent in 1998 and was named chief Capitol Hill correspondent in December 2000. During her eight years on Capitol Hill, Douglass covered all of the major policy debates in Congress. Before joining ABC News, she covered politics and general assignment stories for CBS News beginning in 1993. Douglass reported for the CBS News political unit, where she established a feature focusing on campaign finance titled "Follow the Dollar." She was also an award-winning political reporter for KNBC-TV in Los Angeles. Douglass is the recipient of numerous awards, including the 2000 National Press Foundation's Everett Dirksen Award, for her coverage of Congress. She will examine network and cable news coverage of the immigration debate.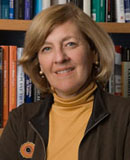 Ellen Goodman, the Pulitzer Prize–winning journalist, will be a Goldsmith Fellow at the Center. Goodman began her career as a researcher for Newsweek magazine, before becoming a reporter for the Detroit Free Press in 1965. She joined the Boston Globe as a reporter in 1967 and became a full-time columnist in 1974. A 1963 graduate of Radcliffe College, Goodman returned to Harvard in 1973 as a Nieman Fellow. Goodman has published many books, including six collections of her columns and I Know Just What You Mean: The Power of Friendship in Women's Lives, which she co-authored with Patricia O'Brien. A syndicated columnist with the Washington Post Writers Group, she was awarded the Pulitzer Prize for Distinguished Commentary in 1980. Goodman's research will address the question of a new gender gap in news media and the Internet.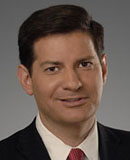 Mark Halperin, political analyst at ABC News, will be a joint visiting fellow with the Institute of Politics and Shorenstein Center in the spring. He is a regular correspondent and political analyst on ABC News television and radio programs. Halperin joined ABC News in January 1988 as a desk assistant. Later that year, Halperin become a researcher for World News Tonight with Peter Jennings in New York. He spent the next four years working in the investigative unit of World News Tonight and as a general assignment reporter in Washington. In 1992, he worked full-time as an off-air reporter assigned to travel with the presidential campaign of then Governor Bill Clinton. In fall of 1994 Halperin became a producer with ABC's Special Events unit in New York. There he worked as an editorial producer, both in the control room and in the field, on events including the Iowa caucuses, the national conventions, the Oklahoma City bombing, and many other breaking news stories. Founder and editor of "The Note," which appears daily on ABCNews.com, Halperin received an A.B. from Harvard College in 1987.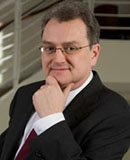 Michael Maier, founder and CEO of the German company Blogform Publishing, will be the Shorenstein Center's Sagan Fellow in the spring. The Austrian-born journalist worked as editor for Die Presse, a Vienna daily, for Berliner Zeitung, Stern magazine and Netzeitung, Germany's first newspaper exclusively published on the internet. Maier also worked as a columnist for the Austrian daily, Der Standard, and is a regular lecturer at the journalism schools in Graz and Vienna. He graduated from Graz University with a degree in law and music. Maier's research at the Shorenstein Center will examine the changes in the media industry and in politics due to blogs, user-generated content, social media and Internet newspapers. Paper PDF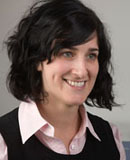 Elizabeth Stein is a doctoral student in political science at UCLA. Her dissertation is titled Leading the Way: The Media and the Struggle for Democracy. Stein has worked in corporate public relations, sports marketing and as a freelance writer and editor. In 2004-2005, she conducted fieldwork in Brazil and Chile as a Fulbright scholar. Stein received her M.S. from Northwestern University's Medill School of Journalism in 1997 and her B.A. from the University of North Carolina at Chapel Hill. Stein's research at the Shorenstein Center will examine political activists' use of the media to gauge government tolerance and assess the risk of participation in anti-regime activities amid authoritarian rule. Paper PDF
Spring 2007 Visiting Faculty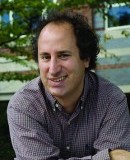 Matthew A. Baum is a Visiting Associate Professor of Public Policy. He joined the Kennedy School faculty in July 2006 and is an associate professor of political science and communication studies at UCLA. Baum's research focuses on integrating domestic political variables into theories of international conflict and cooperation in general and American foreign policy in particular, as well as on the role of the mass media and public opinion in contemporary American politics. In 2003, Baum published Soft News Goes to War: Public Opinion and American Foreign Policy in the New Media Age. His work has been published in the American Political Science Review, Presidential Studies Quarterly, the Journal of Conflict Resolution, the American Journal of Political Science, International Studies Quarterly and Public Opinion Quarterly. Baum received his Ph.D. from the University of California, San Diego in political science in 2000. He will teach two courses in the spring, "Political Communication" and "Mass Media, Public Opinion, and U.S. Foreign Policy."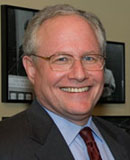 William Kristol, Lecturer in Public Policy, is an analyst for the Fox News Channel and has been editor of the Weekly Standard since its founding in 1995. Kristol led the Project for the Republican Future (from 1993 to 1995), where he helped shape the strategy that produced the 1994 Republican congressional victory. He served as chief of staff to former Vice President Dan Quayle during the first Bush Administration, and, from 1985 to 1988, was chief of staff to former Secretary of Education William Bennett under former President Ronald Reagan. He is the co-editor of several books, including The Neoconservative Imagination, Educating the Prince: Essays in Honor of Harvey Mansfield and Present Dangers, and in 2003, he co-authored (with Lawrence F. Kaplan) The War Over Iraq. Kristol received his A.B. from Harvard College in 1973 and his Ph.D. from the University in 1979. He will be teaching a course titled "Can America Be Governed?"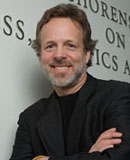 Mark McKinnon, chief media advisor to President George W. Bush during the 2000 and 2004 elections, is an Adjunct Lecturer in Public Policy. He is an award-winning media producer and communications strategist who has served as principal media advisor for corporate and political campaigns in the United States, Latin America and Africa. McKinnon directed the advertising effort for George W. Bush's 2000 and 2004 presidential campaigns. He is Vice Chairman of Public Strategies, Inc. and President of Maverick Media. President Bush recently nominated McKinnon to serve as a member of the Broadcasting Board of Governors. McKinnon has been awarded more than 30 Pollie and Telly awards, honoring the nation's best political and public affairs advertising. He currently serves as vice chairman of the Lance Armstrong Foundation and teaches at the University of Texas' Lyndon B. Johnson School of Public Affairs. At the Kennedy School, McKinnon will teach "Modern Political Communications: From the White House to the Blogosphere."