Past Fellows and Visiting Faculty
Fall 2013 Fellows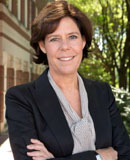 Lee Aitken was the political and general news editor at Thomson Reuters, steering feature coverage of the 2012 presidential campaign. She was a consulting editor at The Daily Beast/Newsweek (2008-11) and was Politics Editor at Bloomberg News, overseeing coverage of the 2008 presidential campaign. During a six-year stint in Paris, she created a new lifestyle section for The International Tribune and produced the prototype for a monthly magazine. Aitken has also worked as a senior editor at The New Yorker, Time and People magazine.  Earlier in her career she was a senior editor for the OpEd section at Newsday and was an articles editor at New England Monthly. At the Shorenstein Center, Aitken will examine press coverage of campaign spending.
Discussion Paper: The Campaign Casino: Elections Have Become a Get-Rich-Quick Scheme, and the Press Is Missing the Story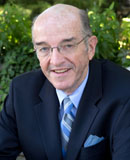 Michael Copps served two terms as a member of the Federal Communications Commission from 2001 through 2011 and was Acting Chairman in 2009. He served as chief of staff to U.S. Senator Fritz Hollings for 12 years. He held executive positions in the private sector with a Fortune 500 company and a major trade association. Copps returned to government following the election of President Bill Clinton, serving first as Deputy Assistant Secretary, and then Assistant Secretary for Trade Development at the U.S. Department of Commerce. After retiring from the FCC, Copps founded and was head of the Media & Democracy Initiative at Common Cause. He writes a monthly blog for the Benton Foundation and Common Cause. His research will focus on media policy-making and journalists.
Discussion Paper: A Letter to Journalists from a Former FCC Commissioner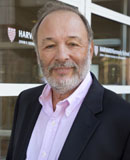 Joe Klein has been the political columnist for Time magazine since 2003. His column, "In the Arena," appears weekly, and he is also a regular contributor to Time.com's political blog, "Swampland." Klein covers foreign policy, U.S. politics and elections. Previously, Klein served as the Washington correspondent for The New Yorker and as a columnist for Newsweek. He is the author of the novels Primary Colors and The Running Mate. He also wrote Politics Lost, a book on the "pollster-consultant industrial complex." Klein has written articles and book reviews for The New Republic, The New York Times, The Washington Post, Life and Rolling Stone. While at the Shorenstein Center, he will research the media coverage of veterans.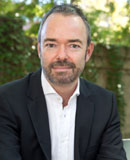 Stefan Theil is a Berlin-based journalist and editor. Over a 20-year career at Newsweek, most recently as European Economics Editor, he reported from over 20 countries and wrote two dozen cover stories spanning topics from politics, business and finance to technology, the environment, education and culture. He has also written for Foreign Policy, The New Republic, Scientific American, The Financial Times, Die Welt, Frankfurter Allgemeine and other publications. His photo reportage on the 2011 Egyptian Revolution is on display in a solo exhibition at the Berlin Wall Museum. He has held fellowships at Stanford University and at the German Marshall Fund in Washington, DC. At the Shorenstein Center, his research project will examine how U.S. and European media covered the global economic crisis.
Discussion Paper: The Media and Markets: How Systematic Misreporting Inflates Bubbles, Deepens Downturns and Distorts Economic Reality
Fall 2013 Visiting Faculty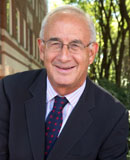 Peter D. Hart is the Visiting Murrow Lecturer of the Practice of Press and Public Policy for the Fall of 2013. He is one of the leading analysts of public opinion in the United States and will be teaching a Kennedy School course called "Polling in the Real World: Using Survey Research to Win Elections and Govern." Since 1971, he has been chairman of Peter D. Hart Research Associates. Mr. Hart, along with Robert Teeter and currently with Bill McInturff of Public Opinion Strategies, have been the pollsters for NBC News and The Wall Street Journal since 1989. Hart has represented more than 40 U.S. senators and 30 governors, as well as a broad range of corporate clients and nonprofit institutions. He has taught public opinion and public policy at Duke University, the University of Pennsylvania and UC Berkeley.