Goldsmith Awards Ceremony 2019 with Marty Baron of The Washington Post
Tuesday, March 12, 2019
6:00 pm -
7:30 pm
EDT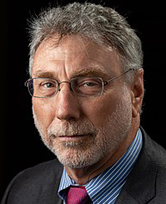 Since 1993 the Goldsmith Prize has been awarded to the very best investigative journalism of the year that holds power accountable by having a direct impact on government, politics and policy, at the state, national and local levels. The ceremony will be preceded by a panel discussion, from 3:30-5:00 pm, in which finalists and special citation awardees will discuss the reporting behind the stories.
The Goldsmith Career Award for Excellence in Journalism will be awarded to Washington Post Executive Editor Marty Baron, who will give the keynote address at the awards ceremony. Additionally, five finalists will be recognized for the Goldsmith Prize for Investigative Reporting and awarded $10,000 each, and one winner of the $25,000 top prize for best investigative reporting that has an impact on U.S. public policy will be announced at the ceremony. The Goldsmith Book prizes for best trade and academic books published on the topic of media, politics, and public policy will also be announced at the ceremony.
Read about past nominees, with topics ranging from maternal mortality to national security, here.
This event is open to the public, and will also be streamed online.