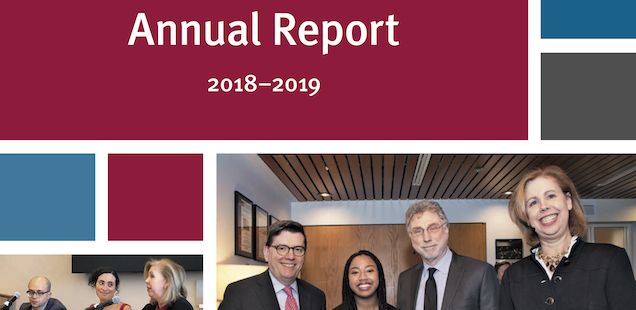 Read the Center's 2018-2019 Annual Report to learn more about how our major research, programs, and projects are strengthening the future of journalism and our democracy.
Featured Research
The decline of the legacy media started long before the Internet, but the Internet exposed a business model that relied too heavily on the wrong customers. This paper argues that subscription might be the only viable business model for digital media in the long run, but a small circulation might be large enough to make news outlets sustainable. Small is beautiful.
Every era and every new medium — print, radio, television, cable, and the Internet — has found news essential to building and keeping audience. What does news on streaming, direct-to-consumer, and social look like — and what it could look like in the future?
In March 2019, two projects at Harvard Kennedy School—the Technology and Public Purpose (TAPP) Project at the Belfer Center and the Platform Accountability Project at the Shorenstein Center—hosted a workshop for Congressional staff to identify and discuss policy approaches to the dilemmas of big tech platforms.
Featured Audio & Video
The Shorenstein Center's podcast is dedicated this week to a series of interviews with the finalists for the 2019 Goldsmith Prize for Investigative Journalism. Shorenstein Center Special Projects Director Heidi Legg, an accomplished journalist herself, spoke with each of the…
Nabiha Syed, Vice President and Associate General Counsel at BuzzFeed, gave the 11th Annual Richard S. Salant Lecture on Freedom of the Press at Harvard Kennedy School's Shorenstein Center on Media, Politics, and Public Policy, November 14, 2018. Ms. Syed,…
News
Privacy Design Forecast 2019 is a collection of design concepts illustrating how designers, researchers, and engineers are improving data privacy experiences in products around the world.