Information Disorder Update: October 23, 2018
This newsletter issue from the Information Disorder Lab explores how mis- and disinformation can spread even after being denied mainstream social media access.
A prominent advocate of conspiracy theories and pseudoscience publishes a series of online articles warning that leftists are fomenting civil war in the United States. A network of right-wing online news sites then promotes these articles, bringing them tens of thousands of views over the past month. The headlines alone sow alarm.
Three related articles ran on Natural News from Sept. 28 to Oct. 2 with these headlines:
The author, Mike Adams — also known as Michael Allen or the Health Ranger — operates the widely criticized website Natural News, which has been banned at times by Google, YouTube, Twitter and Facebook. For this campaign, he is using a linked network of sites that are closely associated with him. These sites are known for promoting health cures and conspiracies on issues such as vaccinations, climate change and the Sandy Hook Massacre. His civil war articles have had limited reach on Facebook and Twitter — potentially due to more aggressive downranking of questionable content by those platforms.
Despite limited mainstream exposure, his message of impending civil war has earned tens of thousands of views on alternative social platforms. One example: a video Adams produced to push the civil war pitch had more than 49,000 views on real.video, an emerging video-sharing platform that bills itself as a free-speech alternative to YouTube.
Mike Adams bases these articles on two stories: A Daily Caller report that a congressional staffer revealed the home addresses and phone numbers of several Republican senators on Wikipedia, and a PJ Media article that spotlighted posts by far-left activists discussing ways to organize into militant cells to combat unspecified right-wing foes.
One Adams article says: "doxxing members of the U.S. Senate allows left-wing "kill teams" to physically locate where those Senators live. Armed with this information — and driven to violent hysteria by a complicit, lying media — left-wing kill teams can assault the homes of U.S. Senators while they sleep and attempt to executive [sic] those Senators and their families."
Talk of second civil war is not new, but social media provide uncharted opportunities for coordinating tactics in a fast-changing space. Historian Jason Phillips of West Virginia University wrote recently in the Washington Post: "The firebrands of today who hope to stoke the passions of a divided nation encounter a society that is less confident about its future.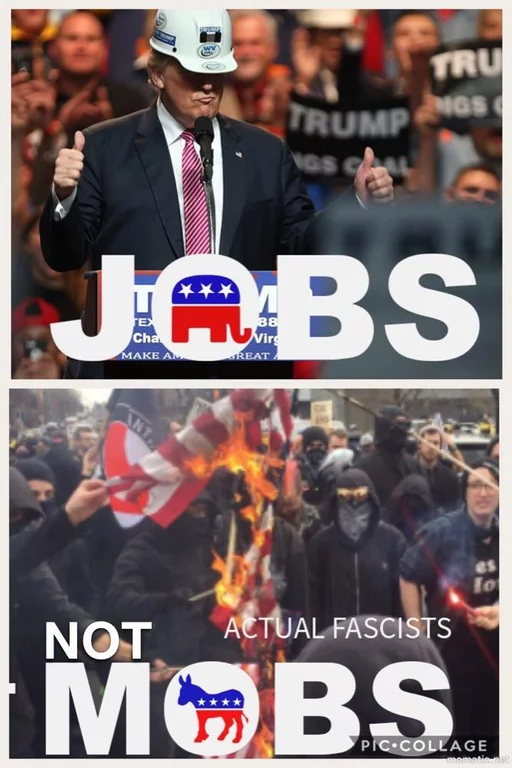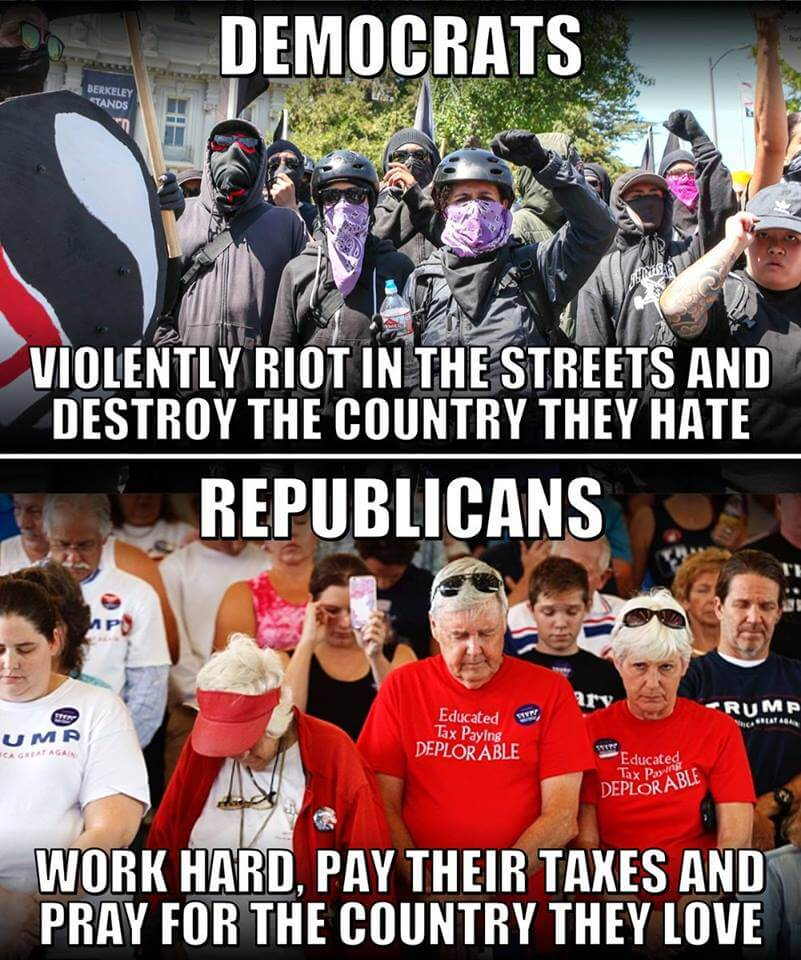 While Mike Adams' civil war theme is not explicitly election-related, it is similar to recent assertions by some conservatives that the left will use any means possible to oppose President Trump and the Republican agenda, even deploying violent mobs for street fights, as a former Milwaukee County sheriff put it. The timing of Adams' campaign, shortly before the midterm elections and amid the heated Kavanaugh confirmation fight, could contribute to the overall climate of polarization.
Natural News has more than six million unique visitors per month and 11 million page views per month, according to self-reported data. Dozens of other conspiratorial websites syndicate articles from Natural News. A McGill University analysis reports Mike Adams owns at least 50 domains through his company Truth Publishing, LTD, which is based in Taiwan, and has a registered office in Tucson, Arizona.
Topics covered on these websites range from politics and medicine to doomsday preparation and bitcoin trajectory; the articles are re-published on many websites in his network. These include NewsTarget.com, treason.news, insanity.news, uprising.news, leftcult.com, and liberty.news; all have near identical homepages and share many of the same articles. Two other sites, DC Dirty Laundry and InfoWars, also re-published the civil war content; these sites are run by prominent conservatives Dean Garrison and Alex Jones.
Front Banners of the Websites Likely Owned by Mike Adams: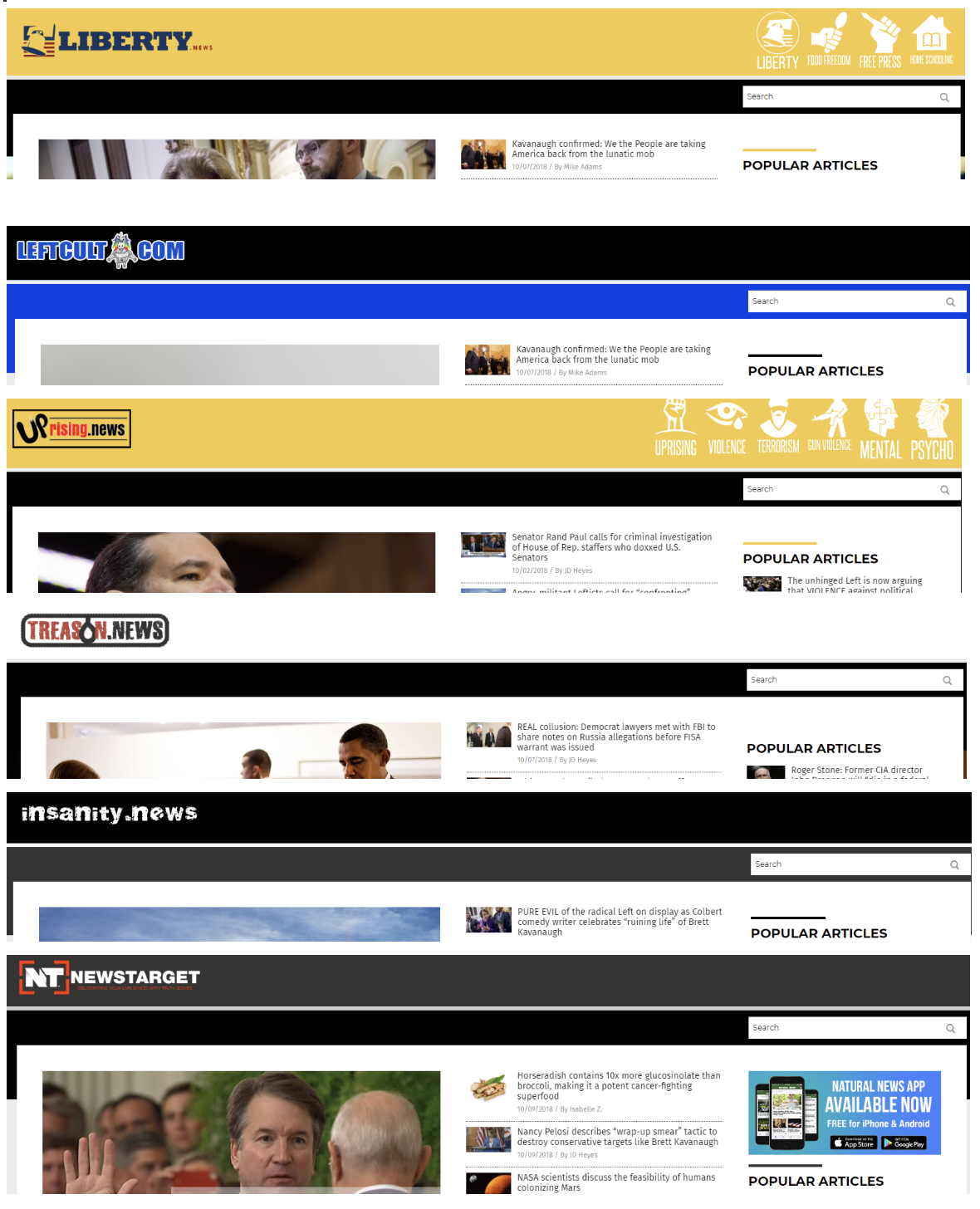 The spread of Adams' content is tough to measure. The number of shares listed on the articles' pages far exceed the shares reported on mainstream platforms such as Facebook. Some articles claim to have been shared hundreds of times, but a search for the URL on Facebook returns no or few results.
For example, metrics from Crowdtangle, a monitoring tool, indicates zero Facebook shares for Truth And Action's publication of the Adams article, but the website's own internal metrics claim more than 6,000 shares on Facebook. Much of this sharing may be occurring in private groups — where content would not appear in publicly available search results. One public post reported 2,500 shares on its own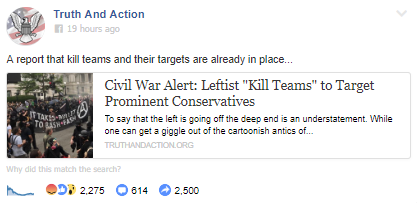 However, the post could not be surfaced via Facebook search. The Natural News Facebook page has 2.9M followers, but engagement with his posts hover in the tens of shares — a low ratio considering he has so many followers. The low engagement rate suggests an algorithmic downranking on Facebook's part. Analysis indicates a precipitous decline in Facebook engagement for Natural News' Facebook page in August 2018, when Alex Jones was deplatformed from Twitter, YouTube and Facebook.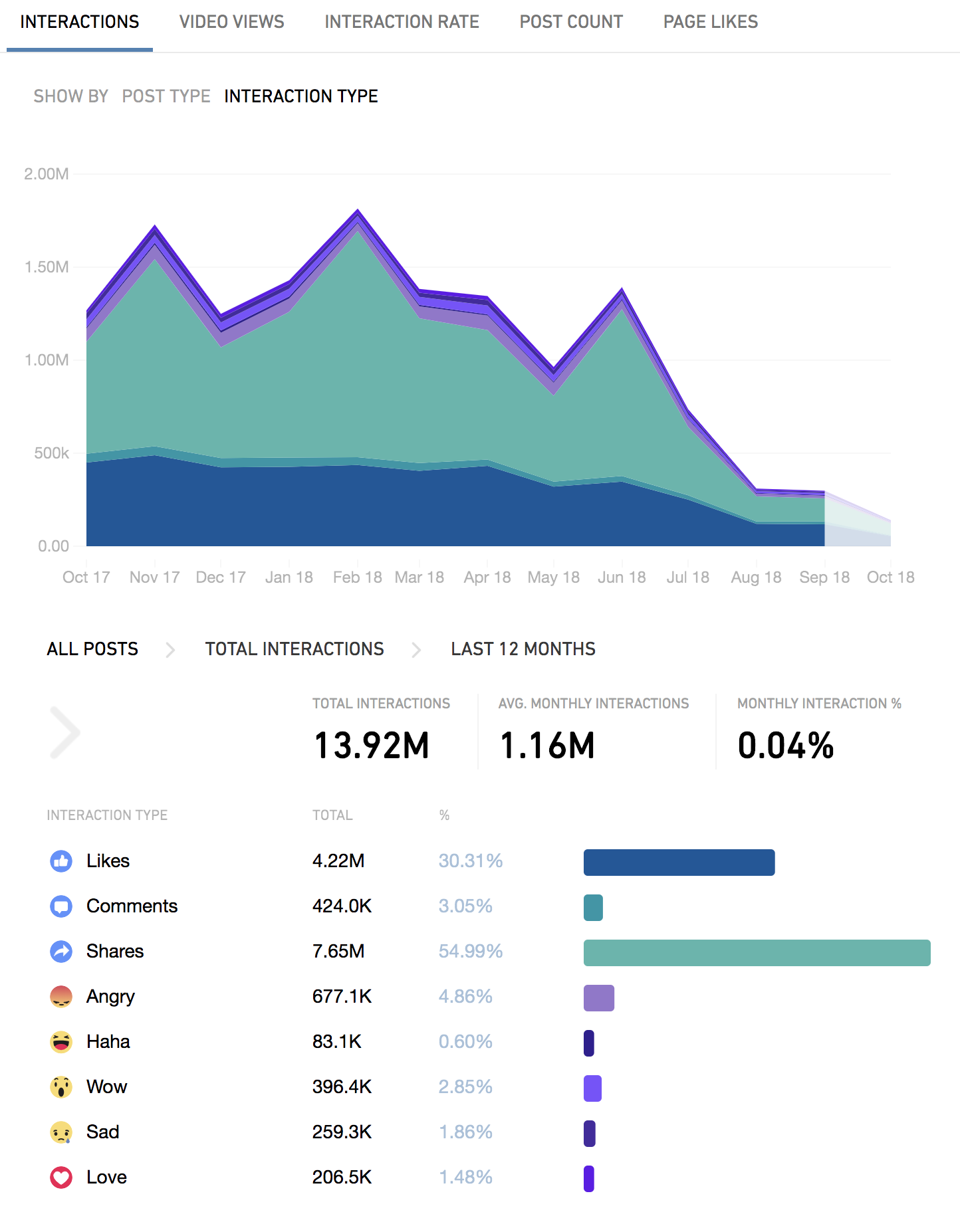 *Data from Crowdtangle
Millions of unique visitors to Adams' site each month continue to share the content through means other than the major social media platforms, especially fringe platforms and apps. What's more, Adams has created his own search engine, Good Gopher, and his own social media platform, share.naturalnews, to spread his content further.
Since being deplatformed by YouTube March 3, 2018, Adams also began his own video streaming service called Real.Video. Viewership of videos on his channel vary, often reaching tens of thousands of views per video. Adams created an hour-long video associated with these civil war articles to the channel on Sept. 29 and it received more than 49,000 views. A repost of the same video on YouTube earned just over 2,000 views.
Alternative social platforms like 4chan and Gab, a Twitter alternative, remain hotbeds for discussion of Michael Adams-inspired topics. One 4chan thread, created a day after the first civil war article, featured a post stating: "What will your load out be when antifa kill teams come for you and your family?" The thread had more than 340 replies. It was also shared on other conservative forums. In an anti-immigration forum, a senior member shared one Adams article; internal site metrics reported it to have 4,400 views.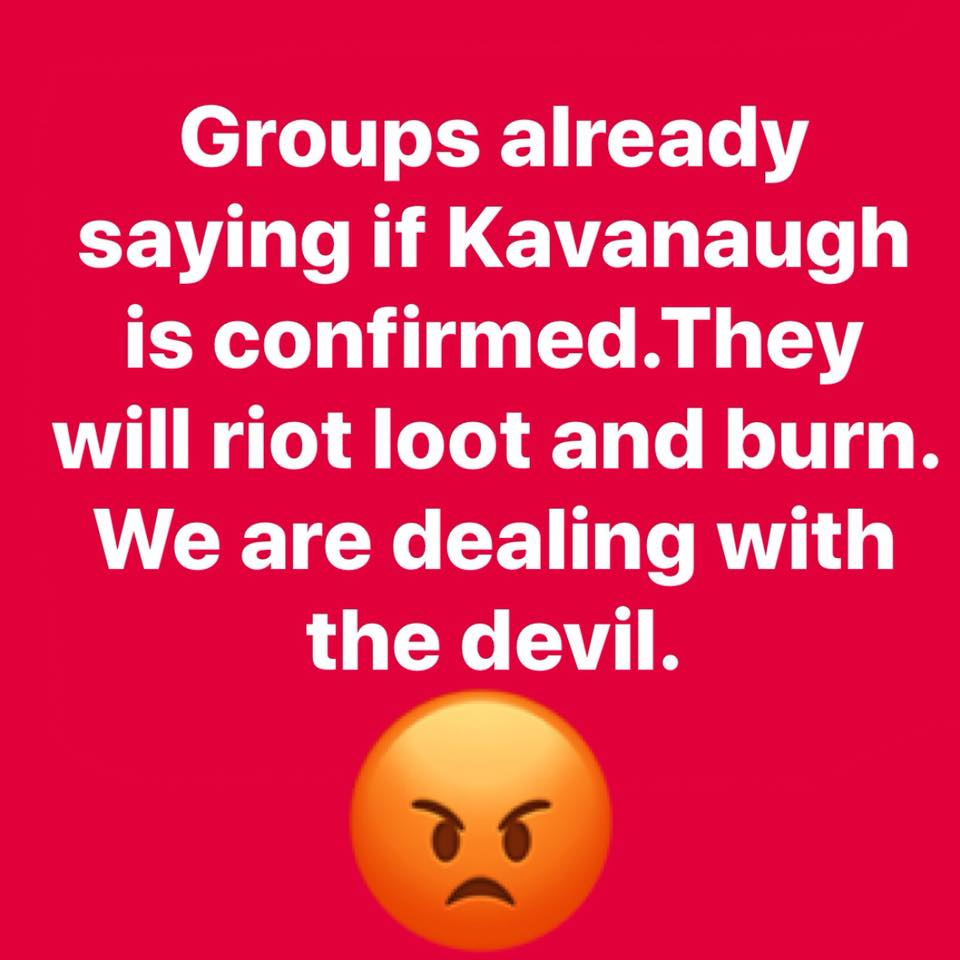 The impact of this article's spread can also be measured in the proliferation of memes that it inspired. There has also been an uptick in simple, text-based memes centered around a coming civil war. One example posted on October 4, received more than 30,000 shares. Another identical post received more than 12,900.
Natural News also publishes a weekly email newsletter, another major distribution tool. The site's advertising page had previously boasted more than 350,000 "opt in subscribers."
So while these trends indicate that mainstream social media have constrained Adams' reach, he is finding new, less visible and constantly shifting paths to keep pushing out his ideas and engaging new audiences. At the same time, it is harder to measure his reach given the more fragmented and opaque channels he uses now
– The IDLab Team
---
Sign up here to receive the weekly Information Disorder Newsletter from the IDLab at the Shorenstein Center directly to your inbox.