Past Fellows
Spring 2014 Fellows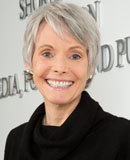 Jill Dougherty worked for CNN from 1983 until December 2013, most recently as foreign affairs correspondent based in Washington, D.C. She also served as White House correspondent, Moscow bureau chief, U.S. affairs editor for CNN International, managing editor for CNN International Asia Pacific and Midwest correspondent based in Chicago. Prior to CNN, Dougherty was correspondent for WMAQ-TV in Chicago and has done freelance assignments for NPR and Time magazine. She began her career as a broadcaster and writer for Voice of America, USSR division. While at the Shorenstein Center, she will be writing a paper on the relationship between the Russian government and the media.
Paper: Everyone Lies: The Ukraine Conflict and Russia's Media Transformation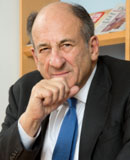 Robert Lenzner has been senior editor, national editor and contributing editor of Forbes Media for the past 22 years. His blog, "The Croesus Chronicles," is about the disparity in wealth, Wall Street, public policy controversies at the Federal Reserve and the financial world. Prior to Forbes, Lenzner was New York correspondent for The Boston Globe and Wall Street correspondent for the Economist. He wrote a best-selling biography of billionaire oilman, J. Paul Getty, The Great Getty. He has also written for the Financial Times, Barron's and Vanity Fair. At the Shorenstein Center, he will be researching the media coverage of Wall Street.
Paper: Reporting on the 2008 Financial Crisis, and the Next One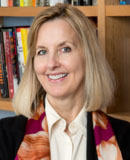 Diane McWhorter is the A.M. Rosenthal Writer-in-Residence. She is the author of Carry Me Home, a history of the civil rights revolution in her hometown of Birmingham, Alabama. It won the 2002 Pulitzer Prize for General Nonfiction. Currently, she is working on a book about Wernher von Braun and the Third Reich missile pioneers who were brought to Alabama after the war and built the rocket that put the first man on the moon. McWhorter has been a longtime contributor to The New York Times and is on the USA Today Board of Contributors, writing for its op-ed page. She will be conducting a series of workshops on opinion writing at the Kennedy School.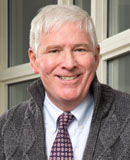 Steve Oney is a former Nieman Fellow and author of the book, And the Dead Shall Rise: The Murder of Mary Phagan and the Lynching of Leo Frank. He worked for many years as a staff writer for The Atlanta Journal-Constitution Magazine. He has also contributed articles to many publications including Esquire, Playboy, Los Angeles Magazine and The New York Times Magazine. At the Shorenstein Center, Oney will write about Bill Siemering and his impact on American broadcasting as part of a book he is writing for Simon & Schuster about National Public Radio.