Past Fellows and Visiting Faculty
Spring 2001 Fellows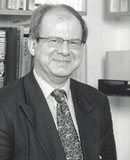 Hans Bergström was the chief editor of Dagens Nyheter, Stockholm, Sweden's leading quality newspaper with around one million daily readers. Before his 14 years at Dagens Nyheter, he was editor-in-chief of the largest regional newspaper, Nerikes Allehanda, Örebro. He left his operational position at Dagens Nyheter last autumn in order to do research and write a book on one of his core interests: the societal impacts of the biomedical revolution on longevity. He is a member of the board of Dagens Nyheter and continues to write as a senior columnist and science reporter. Bergström is an associate professor of political science at the University of Göteborg. His Ph.D. thesis was about governmental transitions. He has also done research on new media logic and its effect on political culture and trust. Bergström worked as a political consultant and speechwriter for the chairman and then Prime Minister of the liberal party. While at the Shorenstein Center, Bergström will work on his book about the biomedical revolution, and specifically examine what images of age convey in American and European newspapers. Paper PDF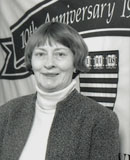 Trudy Lieberman, a journalist for more than 30 years, is director of the Center for Consumer Health Choices at Consumers Union. She continues to write about health policy for Consumer Reports, is a contributing editor to the Columbia Journalism Review and a contributor to The Nation. She has won numerous awards and honors including two National Magazine Awards, ten National Press Club Awards, a Fulbright Fellowship to study health care in Japan and a John J. McCloy Fellowship to study health care in Germany. She teaches media ethics as an adjunct professor at New York University. She is a graduate of the University of Nebraska and holds a certificate in economics and business journalism from the Columbia University Graduate School of Journalism where she was a Knight-Bagehot Fellow in 1976–77. Lieberman will examine how the media contribute to waste and harm in health care.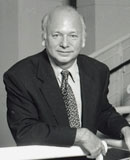 Jeff Madrick is the editor of Challenge magazine, an economics columnist at The New York Times and a regular economics contributor to The New York Review of Books. He is the author of The End of Affluence (Random House, 1995) and Taking America (Bantam,1987), both New York Times notable books of the year. Business Week magazine also named Taking America one of the ten best business books of the year. Madrick was an Emmy-award winning economics reporter and commentator for NBC News and WNBC-TV. He was also executive editor of Business Times on ESPN, which won an Ace Award. As a columnist for Business Week in the 1970s, he won the Page One Award. He also served as Business Week's financial editor and was formerly a columnist for Money magazine. Between 1978 and 1981, Madrick was an executive for Columbia Pictures and a Wall Street financial consultant. He is a graduate of New York University and Harvard Business School. Recently, he edited a book of economic essays entitled Unconventional Wisdom. He is an adjunct professor of social sciences at Cooper Union in New York City. While at the Center, Madrick will examine how today's media have reported, analyzed and questioned the new economy. Paper PDF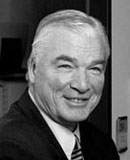 David Nyhan was a columnist and associate editor at the Boston Globe. Nyhan covered nine presidential elections in a career that took him to every state and twenty foreign countries. He was a frequent commentator on politics for CNN, C-SPAN, New England Cable News and public television in Boston. Prior to joining the Globe, Nyhan wrote for the Associated Press and the Evening News in Salem, Massachusetts. In 30 years at the Globe, he was State House bureau chief, congressional and White House correspondent in the Washington bureau, assistant managing editor in charge of news, and directed the paper's political coverage. As a political columnist, he wrote three times a week on current events. He wrote a book about the 1988 presidential campaign. In 1996 he took a leave from the Globe to be a Reuter Foundation Fellow at Oxford University. Nyhan graduated from Harvard in 1962. He examined issues of fairness in journalism in the context of the Internet, webcasting and television. Nyhan died unexpectedly in early 2005. The Shorenstein Center annually awards the David Nyhan Prize for Political Journalism in his honor.
Spring 2001 Visiting Faculty
Rick Berke is assistant managing editor for The New York Times. Since joining The Times in 1986, he has covered assorted beats, including the White House, Congress and domestic policy, as well as presidential and congressional elections. From 1981–1986 he was at The Baltimore Evening Sun, where he worked as the Washington correspondent for the paper, in addition to covering several beats in Baltimore, (including City Hall and local politics). He was the general assignment reporter on the city desk of the Minneapolis Tribune in 1980. Berke received his M.S. in journalism in 1981 from Columbia University Graduate School of Journalism, and his B.A. in political science in 1980 from the University of Michigan at Ann Arbor. Berke is an adjunct lecturer teaching a module called "Press and Politicians: Behind the Scenes of the 2000 Campaign."
Timothy E. Cook, adjunct professor, was the Fairleigh Dickinson, Jr., Professor of Political Science at Williams College where he began teaching in 1981. Cook was the first occupant of the Laurence Lombard Chair as Visiting Associate Professor in 1989–90. In 1995, he was visiting professor of political science at Yale. His books include Making Laws and Making News: Media Strategies in the U.S. House of Representatives (Brookings Institution, 1989); Crosstalk: Citizens, Candidates, and Media in a Presidential Campaign (co-author; University of Chicago Press, 1996); and Governing with the News: The News Media as a Political Institution (University of Chicago Press, 1998). Cook also published widely on political communication in the United States, political socialization, and representation in Congress. Cook received his B.A. in 1976 from Pomona College and his Ph.D. in political science from the University of Wisconsin in 1982. Cook taught two courses at the Shorenstein Center: "Media Strategies and Governance" and "The Politics of Sexual Diversity: Lesbian, Gay and Bisexual Politics in the U.S. & Beyond." Paper PDF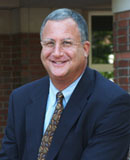 Rick Kaplan is currently executive producer of "The CBS Evening News with Katie Couric." He was the Visiting Lecturer in the Lombard Chair during the spring 2001 semester at the Shorenstein Center. He has been a broadcast journalist for more than 30 years. As president of CNN-US (1997–2000), he was responsible for all news and programming at the CNN News Group. Kaplan galvanized CNN's ability to provide extensive and up-to-the-minute live coverage and analysis of both breaking and on-going news events, such as the 100 hours of live, global "Millennium 2000" coverage, and several series, including "Investigating the President," "Showdown with Iraq, Ground Zero," and "Investigating the President: Media Madness?" Kaplan joined ABC News in 1979 as a senior producer for World News Tonight; from 1979 to 1997, he was executive producer for a variety of ABC News and ABC television network programs, including Good Morning America news, Nightline (1984–89), Primetime Live (1989–94), World News Tonight, (1994), and, finally, ABC-TV Special Projects. Prior to joining ABC, Kaplan was a producer for The CBS Evening News with Walter Cronkite. He is the recipient of many awards, including 34 Emmy awards, three Alfred I. duPont-Columbia University awards, Overseas Press Club awards and two George Polk awards. Kaplan will be teaching a module on "Do American Media Meet the Needs of a Modern Democracy?"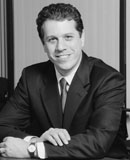 Michael Waldman is director of the Brennan Center for Justice at NYU School of Law. He was director of speechwriting at the White House from 1995–1999. He has crafted four State of the Union Addresses, two Inaugural Addresses and Clinton's acceptance speech for the 1996 Democratic convention. Waldman has written or edited nearly 2,000 presidential speeches. Prior to becoming assistant to the president and director of speechwriting, Waldman was special assistant to the President for Policy Coordination at the Domestic Policy Council and the Office of Strategic Planning and Communications. He served as deputy communications director for the Clinton-Gore Campaign and for President Clinton. From 1989–1992 he was director of Public Citizens Congress Watch. Waldman was a fellow at the Institute of Politics in the fall of 1999. He is the author of POTUS Speaks: Finding the Words that Defined the Clinton Presidency. Waldman is an adjunct lecturer at the Kennedy School of Government and is teaching a module on "Speeches and Speechwriting: Beyond the Bully Pulpit."