Past Fellows and Visiting Faculty
Fall 2011 Fellows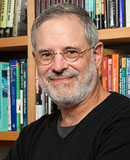 Neal Gabler is an author, cultural historian, television commentator and teacher. He is the author of a number of best-selling and prize-winning books, including An Empire of Their Own: How the Jews Invented Hollywood; Winchell: Gossip, Power and the Culture of Celebrity; Life the Movie: How Entertainment Conquered Reality; and Walt Disney: The Triumph of the American Imagination. Gabler is a regular contributor to numerous publications and served as a panelist on "Fox News Watch" from 2002 until 2007. He has been the host of the PBS movie review program Sneak Previews; American Movie Classics; Reel to Real on the History Channel; and he is currently the host of Reel Thirteen on WNET, for which he won an Emmy in 2009. Gabler graduated from the University of Michigan and has been the recipient of a Guggenheim Fellowship and many other awards. He is a Senior Fellow at the Norman Lear Center for the Study of Society and Entertainment at USC and a visiting professor at SUNY Stony Brook. Gabler's project at the Shorenstein Center, as part of a biography of Senator Edward M. Kennedy, will trace Kennedy's press coverage over time, to understand the influences that determined the coverage, and to theorize about what that coverage suggests about the press and politics. Paper: The Press and Edward Kennedy: A Case Study of Journalistic Behavior.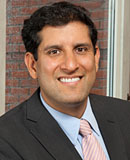 Vivek Kundra was appointed as the first United States Chief Information Officer by President Obama and is credited with saving over $3 billion in taxpayer dollars, adopting game-changing technologies in the public sector, strengthening the cybersecurity posture of the nation and launching an open government movement through the data.gov platform, which has been replicated across 21 nations, 29 states, 11 cities and several international organizations. Prior to joining the Obama administration, Kundra served in Mayor Fenty's cabinet as the CTO for the District of Columbia and Governor Kaine's cabinet as Assistant Secretary of Commerce and Technology for the Commonwealth of Virginia. He has also served in leadership roles in the private sector. The World Economic Forum selected Kundra as a 2011 Young Global Leader. He was named 2011 Government Executive of the year by TechAmerica; the 2009 Chief of the Year by InformationWeek; and 2008 IT Executive of the Year for his pioneering work to drive transparency, engage citizens and lower the cost of government operations. Kundra's research at the Shorenstein Center will focus on the implications of digital media and technology on governance. He is also serving as a Fellow at Harvard's Berkman Center on the Internet and Society. Discussion Paper: Digital Fuel of the 21st Century: Innovation through Open Data and the Network Effect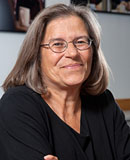 Renée Loth is a Goldsmith Fellow at the Shorenstein Center. She is a columnist for the Boston Globe and is the newspaper's former editorial page editor. In that capacity, Loth was the highest-ranking woman at the Globe for nine years. Loth holds a journalism degree from Boston University, where she edited the campus newspaper during the 1970s. She then edited the East Boston Community News, worked as a political reporter for the Boston Phoenix and later became associate editor of New England Monthly magazine. In 1985, she was hired by the Boston Globe as a staff writer for the Sunday magazine. She went on to cover Governor Dukakis and other politicians as a State House bureau reporter. In 1992, she covered the presidential campaign, inaugurating the popular Ad Watch column analyzing TV political ads. She became the political editor in 1993, and deputy editor of the editorial page in 1994. Renée Loth is a regular contributor to local and national news panels, and is vice-chair of the board of PEN-New England. With the support of traveling journalism fellowships, she has reported from 14 countries. Discussion Paper: What's Black and White and Re-Tweeted All Over? Teaching news literacy in a digital age
Frederick "Fritz" Mayer is an associate professor of public policy studies and political science at Duke University's Sanford School of Public Policy. One strand of Mayer's research focuses on globalization and its effects, with particular emphasis on the labor and environmental effects of economic integration. He is the author of Interpreting NAFTA: The Art and Science of Political Analysis. In addition to his academic experience, Mayer served as senior international trade and foreign policy advisor to former U.S. Senator Bill Bradley from 1992 to 1993. In previous stints in Washington, Mayer served as an aide to Congressman Sander Levin, and as a policy analyst at the U.S. Environmental Protection Agency. He was director of Duke's Center for North American Studies (1997–2000), and directed Sanford's graduate programs in public policy (2000–2009). Mayer received an A.B. in history and literature from Harvard College, and an M.P.P. and a Ph.D. in public policy, both from the John F. Kennedy School of Government at Harvard University. Discussion Paper: Stories of Climate Change: Competing Narratives, the Media, and U.S. Public Opinion 2001–2010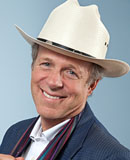 Mark McKinnon is a Reidy Fellow at the Shorenstein Center. For 30 years, McKinnon has worked as a communications strategist for causes, companies and candidates, including President George W. Bush, Senator John McCain, Governor Ann Richards, Congressman "Good Time" Charlie Wilson, Lance Armstrong and Bono. He is a weekly columnist for The Daily Beast and co-founder of the bipartisan group No Labels which is dedicated to more civil discourse in politics. McKinnon is vice chairman of Hill & Knowlton and Public Strategies, and president of Maverick Media. He has helped engineer five winning presidential primary and general elections and has been awarded more than 30 Pollie and Telly awards, honoring the nation's best political and public affairs advertising. McKinnon's research topic at the Shorenstein Center, "How the Press Picks Winners and Losers," will focus on ways in which the fourth estate puts its thumb on the scale of presidential politics by making subjective and arbitrary decisions about who gets covered, who gets included in debates, who gets preferential status, and ultimately who gets exposure to the voting public. Discussion Paper: Gone Rogue: Time to Reform the Presidential Primary Debates
Fall 2011 Visiting Faculty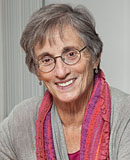 Gina Glantz is an Adjunct Lecturer in Public Policy. She is a nationally recognized leader and innovator in grassroots organizing, campaign strategy and technology in politics. Glantz has worked as a campaign manager, field director and political consultant at the congressional, state and presidential level. She will be teaching a module (half-course) at the Kennedy School on "Organizing for Power: Using Technology to Translate Passion into Policy." Glantz was the former senior advisor to President Andrew Stern of the Service Employees International Union (SEIU), the largest and fastest growing trade union. Ms. Glantz served as a traveling political aide to Governor Howard Dean during the latter part of the 2004 presidential primaries; as National Campaign Manager for Bill Bradley for President (1998–2000), and as general election National Field Director of the Mondale-Ferraro campaign in 1984. In 1985, she co-founded the consulting firm Martin & Glantz, now known as Fowler Hoffman. Ms. Glantz graduated from the University of California at Berkeley. She was a Fellow at Harvard's Institute of Politics in the Fall of 2009.