Past Fellows and Visiting Faculty
Fall 2008 Fellows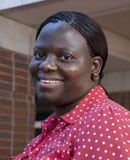 Sandra Nyaira is a reporter for the Association of Zimbabwe Journalists. In addition to writing for the Association, Nyaira's work has appeared in the London Times, the Guardian and the British Journalism Review. Prior to joining the Association, Nyaira was the political editor of the now-banned Zimbabwean independent newspaper, the Daily News. As political editor, she oversaw award-winning coverage of Zimbabwe's political crisis. She has won numerous awards for her writing, including the 2002 International Women's Media Foundation's Courage in Journalism award. Her work at the Shorenstein Center will focus on new media and its influence on public policy and politics in Zimbabwe. Paper PDF


Rory O'Connor is an author, blogger, journalist and filmmaker. He is co-founder and president of the media firm Globalvision, and oversees the nonprofit media-watchdog site MediaChannel.org. He has served as co-executive producer of the broadcast newsmagazines South Africa Now and Rights & Wrongs: Human Rights Television. He is the author of the recently published Shock Jocks: Hate Speech & Talk Radio and co-author of Nukespeak: The Selling of Nuclear Technology in America. A regular online columnist for AlterNet and MediaChannel, O'Connor also writes a blog called "Media Is a Plural." O'Connor started as a print journalist, writing and editing for the Boston Globe, Boston Phoenix, Boston magazine and former alternative weekly, the Real Paper. O'Connor then began working in broadcast journalism as a reporter and producer at WGBH-TV while his political commentary was featured regularly on WBCN radio. He later was a senior producer at WCVB-TV, where he produced documentaries and played a key role in the formation of the station's first investigative news team. O'Connor is a Sagan Fellow at the Shorenstein Center, and will do research and write a paper on trust, journalism and social networks. Paper PDF
Eric Pooley is a contributor for Time magazine. Pooley has been managing editor of Fortune, editor of Time Europe, and in 2001–2 was national editor of Time. Before that, he was Time's chief political correspondent. In 1996, as Time's White House correspondent, Pooley won the Gerald Ford Prize for Excellence in Reporting for his coverage of the Clinton administration. Previously, Pooley had a 12-year career at New York magazine as columnist, writer and senior editor. Pooley is researching and writing a book about the politics and economics of climate change. He will be the Kalb Fellow at the Shorenstein Center and will focus on press coverage of the climate-change issue. Learn More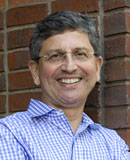 Edward Schumacher-Matos is the CEO and founder of Rumbo Newspapers and Meximerica Media, a chain of four Spanish-language dailies in Texas. Schumacher-Matos began his career as a reporter at the Patriot Ledger before moving on to the Philadelphia Inquirer. For nearly a decade afterwards, Schumacher-Matos worked at the New York Times, first as the New York City economic-development reporter and later as bureau chief in Buenos Aires and in Madrid, respectively. He left the Times in 1988 to write a book. In 1991 he returned to New York as director of the Spanish Institute, a private cultural and public affairs institute dedicated to U.S.-Spain relations. In 1993 he joined the Wall Street Journal, where he became the founding editor and associate publisher of the Wall Street Journal Americas. His research at the Shorenstein Center will focus on the evolution of cable news toward more opinionated journalism as seen in the case study of Lou Dobbs.
Fall 2008 Visiting Faculty
Maralee Schwartz is the Visiting Edward R. Murrow Lecturer on the Practice of the Press and Public Policy. She will teach a course titled "How Politicians Connect with Voters: The 2008 Presidential Campaign." Maralee Schwartz spent more than two decades as a reporter and editor at the Washington Post. She began her career as a journalist at the Washington Monthly. She joined the Washington Post in 1979, as a researcher on the national staff. Schwartz then became a general-assignment political reporter, a job that took her to the campaign trail with presidential candidates and allowed her to focus on women in politics. During the 1992 general election, Schwartz moved onto the assignment desk, editing political stories, and on Election Night, was named congressional editor. For more than four years Schwartz managed coverage of Congress. After the 1996 election Schwartz became national political editor, responsible for all national political coverage as well as coverage of the White House. In 2006 after more than 27 years covering national stories, Schwartz was named deputy business editor in charge of corporate governance, white collar crime and the markets. In the fall of 2007 Schwartz was a Fellow at the Institute of Politics and led a study group on the presidential campaign.