Past Fellows and Visiting Faculty
Fall 2004 Fellows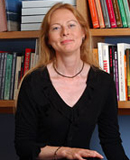 Jacqueline Jones is a senior producer for BBC Television News working on the evening news program. Based in London, she also produces for the BBC overseas. Last year she covered the war in Iraq and went to Gaza, Israel, Turkey, Kuwait and the U.S. Although international news and politics has driven much of her career, she has also been an output editor on the Today program, Britain's leading daily politics and current affairs radio program. As a teenager, she worked in Africa for a year on health and water projects in tiny villages. Educated in Britain and the United States, she has been working for the BBC since she was a student. She started as a reporter for local radio, then regional TV before her move to the BBC's London headquarters. Jones will examine the U.S. and European coverage of the 2004 presidential campaign during the period starting with the Democratic National Convention through Election Night.  Paper PDF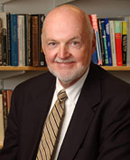 Martin F. Nolan became a reporter for the Boston Globe in 1961. He covered Boston police headquarters, City Hall, the Massachusetts State House and New Hampshire politics. As a member of the Globe's Washington bureau in 1965, he was on the investigative team cited in the Globe's Pulitzer Prize for meritorious and disinterested public service in 1966. He covered Congress, the White House and national politics. He has covered every presidential campaign since 1968. Nolan was named Washington bureau chief in 1969. In 1981, he became editor of the Globe's editorial page. In 1991, he resumed reporting and in 1995 moved to San Francisco to cover California and the West. In 2001, he retired from the Globe and has since written for the California Journal, the New York Times and the San Francisco Chronicle. Nolan is a graduate of Boston College. He has been a fellow at Duke University, the Institute of Politics at the John F. Kennedy School of Government, and the Hoover Institution at Stanford University. His research will examine the evolving self-image of the U.S. press.  Paper PDF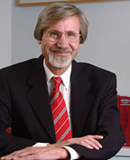 Fritz Plasser is professor of political science and chair of the Department of Political Science at the University of Innsbruck and director of the Institute for Applied Political Research in Vienna. He earned his Ph.D. from the University of Vienna. Prior to his academic career, he worked as a political pollster and as head of the research department of the Austrian People's Party in Vienna. In 2000–01, he was Fahrenkopf-Manatt Visiting Professor at the Graduate School of Political Management at the George Washington University. He has been author, co-author or editor of 28 books and has published widely on campaigns, elections and the media from a comparative perspective. His recent English language publications include Global Political Campaigning: A Worldwide Analysis of Campaign Professionals and Their Practices and Political Parties and Electoral Change: Party Responses to Electoral Markets. In German language he recently edited the Handbook of Political Communication in Austria. His current research interest is a comparative study of postmodern media logic — assessing American and European political journalists' changing quality standards.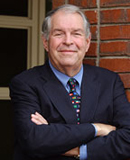 Alex Sanders was born, raised and educated in South Carolina. After serving in the U.S. Army, he earned his undergraduate and law degrees at the University of South Carolina. He later earned a master's degree in Judicial Process from the University of Virginia. He practiced law, served in the Legislature, and taught law at the University of South Carolina and the Harvard Law School. He was chief justice of the South Carolina Court of Appeals and president of the College of Charleston. In 2002 he was the Democratic nominee for the United States Senate. He has been the subject of a number of profiles by national media including Harper's Magazine, the American Lawyer, the New Yorker, 60 Minutes and Meet the Press. He was a fellow at the Institute of Politics at the John F. Kennedy School of Government. He will conduct a study group on "Civil Rights, the South and the Media: 1945 to Now."  Paper PDF
Fall 2004 Joint Fellows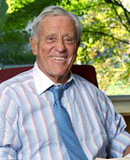 Benjamin Bradlee was vice president and executive editor at the Washington Post when the newspaper published the Pentagon Papers and articles that exposed the Watergate scandal. Bradlee is a graduate of Harvard College. He began his career in journalism at the New Hampshire Sunday News. From 1948 to 1961, he wrote for the Washington Post and Newsweek magazine. In 1951, he left the Post for two years to become press attaché for the State Department at the U.S. Embassy in Paris. In 1953 Bradlee joined Newsweek's Paris bureau, where he spent four years as a foreign correspondent. He returned to Washington in 1957 as Newsweek's political correspondent and was later named Newsweek's Washington bureau chief. In 1965 Bradlee rejoined the Washington Post as managing editor and became executive editor in 1968, holding this post until his retirement in 1991. He remains vice president-at-large at the Washington Post. He is the author of Conversations with Kennedy and a memoir titled A Good Life: Newspapering and Other Adventures.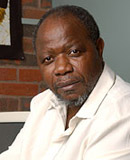 Geoffrey Nyarota is a joint fellow with the Carr Center for Human Rights Policy. He founded Zimbabwe's only independent daily publication, the Daily News, in 1999. On Dec. 30, 2002, he was fired as editor on what management said were administrative grounds. But his dismissal came amid an escalating campaign by President Robert Mugabe's government to quiet criticism from independent news outlets. Nyarota escaped to South Africa after police visited his home at midnight searching for him. The government closed the paper in September 2003. Nyarota began his journalism career at the Herald in 1978 as one of the first black trainees the paper hired before Zimbabwe's independence. He eventually became editor of the Bulawayo Chronicle, Zimbabwe's second-largest newspaper. During his tenure there, the Chronicle launched an investigation that linked government officials with corruption. Four government ministers eventually resigned; another committed suicide. And Nyarota later lost his job "for his own safety," management said. He later become editor of the Financial Gazette but again was fired amid government pressure. Nyarota has received seven international journalism awards. He was a Nieman Fellow at Harvard University in 2003–04.
Fall 2004 Visiting Faculty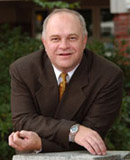 Steve Jarding, Adjunct Lecturer in Public Policy, has spent 25 years working in American politics. He is a past executive director of the South Dakota Democratic Party and former communications director in Bob Kerrey's U.S. Senate campaigns in Nebraska. He has served as communications director of the national Democratic Senatorial Campaign Committee and has run leadership PACs for Senators Bob Kerrey and John Edwards. In 2001, Jarding was campaign manager for Mark Warner's bid for governor of Virginia, a campaign recognized by many as the best run in the country. Jarding received an undergraduate degree from the University of South Dakota and a master's degree from the University of Oklahoma where he served as a fellow at the Carl Albert Congressional Studies Center. He has taught at the University of Oklahoma, George Mason University and American University. He will be teaching a course titled "Running for Office and Managing Campaigns."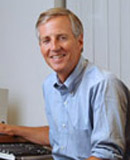 Evan Thomas, Edward R. Murrow Visiting Professor of the Practice of Press and Public Policy, has been assistant managing editor at Newsweek since 1991. For 10 years, from 1986 to 1996, Thomas was Newsweek's Washington bureau chief. From 1977 to 1986, he was a writer and editor at Time magazine. Thomas writes on subjects ranging from war to politics to celebrity profiles. He is the recipient of numerous journalism awards, including a National Magazine Award for Newsweek's coverage of the Monica Lewinsky scandal. Thomas has been a regular weekly panelist on the syndicated public affairs talk show Inside Washington since 1992 and has appeared frequently on Meet the Press, Face the Nation, Nightline, Larry King Live and The News Hour with Jim Lehrer. He is a fellow of the Society of American Historians and a trustee of the Thomas Jefferson Center for Protection of Free Expression at the University of Virginia. Thomas is the author of five books, including Robert Kennedy: His Life; The Very Best Men: The Early Years of the CIA; and The Man to See: The Life of Edward Bennett Williams. He received his undergraduate degree from Harvard College and is a graduate of the Virginia Law School. Thomas will be teaching a course titled "Mass Media and Public Policy."