Theodore H. White Lecture: "The Challenges Facing the Media on November 3rd and Beyond"
Wednesday, October 28, 2020
6:00 pm -
7:00 pm
EDT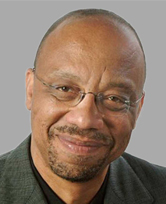 On Wednesday, October 28th at 6:00pm ET, join us for the 30th annual Theodore H. White Lecture on Press and Politics, delivered by Eugene Robinson of the Washington Post, with Shorenstein Center Director Nancy Gibbs moderating.
As the 2020 election quickly approaches, are there similarities to 2016 or is this a continuation of an unprecedented cycle in political history? How has the press evolved during the Trump administration and what effect did it have on covering the political landscape in the primaries and general election. With the growing absence of trust in the traditional press, what can be done to restore confidence in the institutions, and how does journalism survive and thrive moving forward.
Registration for this event has closed. You can view a recording below:
---
The Theodore H. White Lecture on Press and Politics, presented by The Shorenstein Center on Media, Politics and Public Policy, commemorates the life of the reporter and historian who set the standard for contemporary political journalism and campaign coverage. Since 1989 the annual Theodore H. White Lecture has been delivered at the Kennedy School by a noted politician, journalist, or author.
Eugene Robinson writes a twice-a-week column on politics and culture for The Washington Post. In a three-decade career at The Post, Robinson has been city hall reporter, city editor, foreign correspondent in Buenos Aires and London, foreign editor, and assistant managing editor in charge of the paper's Style section. He started writing a column for the Op-Ed page in 2005. In 2009, he received the Pulitzer Prize for Commentary for "his eloquent columns on the 2008 presidential campaign that focus on the election of the first African-American president, showcasing graceful writing and grasp of the larger historic picture." Robinson is the author of Disintegration: The Splintering of Black America (2010), Last Dance in Havana (2004), and Coal to Cream: A Black Man's Journey Beyond Color to an Affirmation of Race (1999).
Nancy Gibbs is the director of the Shorenstein Center and the visiting Edward R. Murrow Professor of Practice of Press, Politics and Public Policy at Harvard Kennedy School. Until September 2017, she was Editor in Chief of TIME, directing news and feature coverage across all platforms for more than 65 million readers worldwide, as well as Editorial Director of the Time Inc. News Group. Gibbs was named TIME's 17th editor in September 2013, the first woman to hold the position, and remains an Editor at Large. Under her leadership, TIME's digital audience grew from 25 to 55 million, video streams passed 1 billion a year, and TIME won a primetime Emmy award for its two-part "A Year in Space" documentary, produced with PBS. During her three decades at TIME, she covered four presidential campaigns and is the author of more cover stories than any writer in TIME's near-100 year history, including the black-bordered "September 11" special issue, which won the National Magazine Award in 2002.