Reducing Misperceptions Via Social Media
Wednesday, October 21, 2020
11:00 am -
12:00 pm
EDT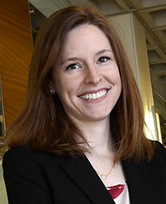 Part of the speaker series on misinformation, co-sponsored by the NULab at Northeastern University.
Social media platforms have struggled to address misinformation circulating on their platforms. It seems unlikely that they will be able to rid these digital spaces of misinformation altogether, which means that there is a need to provide corrective information. This talk will review research on reducing misperceptions via social media. In particular, the talk will emphasize the need to think about attention and identity. In a crowded social media environment, those wishing to correct misperceptions must find ways to do so that gain attention and promote recall. Further, messages are more readily believed when they cohere with existing beliefs. Successfully countering misinformation requires figuring out ways to overcome ideological attachments. Stroud's research, in collaboration with researchers at the Center for Media Engagement, Facebook, fact-checking organizations, and the Poynter Institute, demonstrates that the content of corrective information can influence the extent to which people pay attention to and recall fact-checks, as well as what people ultimately believe.
Natalie (Talia) Jomini Stroud is the Dealey Professor of Business Journalism and a professor in the Department of Communication Studies and the School of Journalism and Media, as well as the founding and current Director of the Center for Media Engagement in the Moody College of Communication at The University of Texas at Austin. She is a Distinguished Research Fellow with the Annenberg Public Policy Center at the University of Pennsylvania. Stroud's research on the media's democratic role has received numerous national and international awards, including the International Communication Association (ICA)'s Outstanding Book Award in 2012 for her book Niche News: The Politics of News Choice, the inaugural Public Engagement Award from the Journalism Studies Division of the ICA in 2019, the 2016 Bill Eadie Distinguished Award for a Scholarly Article from the National Communication Association (NCA), the 2019 and 2011 Michael Pfau Outstanding Article Awards from NCA, and the 2020 Walter Lippmann Best Published Article Award from the American Political Science Association. Stroud serves on the editorial boards of seven academic journals and the advisory boards of SciLine, a part of the American Association for the Advancement of Science, and the Social Science Research Council's Media & Democracy Initiative.
Registration for this event has closed.