Moving the conversation beyond Trump and Facebook: Characteristics of Information Disorder in a Global Context
Monday, October 22, 2018
11:30 am -
1:00 pm
EDT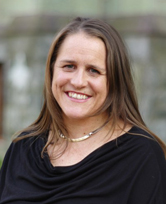 Speaker Series on Misinformation, co-sponsored by the NULab at Northeastern University.
Conversations about information disorder in the US are disproportionately focused on political disinformation and the Facebook newsfeed. This talk will argue that globally we should recognize that the real problem is misinformation about health and religion, shared on closed messaging apps. Dr Wardle will draw on current experimental projects she is involved with in US, Brazil, Nigeria and India to explore these issues in more detail.
Claire Wardle is a research fellow at the Shorenstein Center and leads First Draft, a non-profit working on solutions to challenges associated with trust & truth in the digital age. Previously, she was the Research Director at the Tow Center for Digital Journalism at Columbia Journalism School, head of social media for the UN Refugee Agency and Director of News Services for Storyful. She is an expert on user-generated content, and has led two substantial research projects investigating how it is handled by news organizations. She also sits on the World Economic Forum's Global Agenda Council on the Future of Information and Entertainment.