The Negative Consequences of Public Health Misinformation: Media Manipulation During the Pandemic
Wednesday, August 26, 2020
<br />
2:00 pm
–
3:30 pm
EDT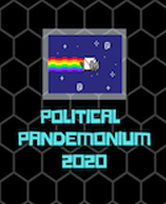 The Technology and Social Change Project's (TaSC) 
Political Pandemonium 2020
is a series of three digital workshops exploring the harmful effects of media manipulation on our society. These gatherings will each focus on a unique subtopic of interest to both the field of Critical Internet Studies and the broader public concerns about disinformation in elections.
---
The Negative Consequences of Public Health Misinformation: Media Manipulation during the Pandemic,
the second workshop in the series, will feature a conversation with Dr. Joan Donovan, Research Director of the Shorenstein Center, Dr. Seema Yasmin, Director of Research and Education at the Stanford Health Communication Initiative, Dr. René Najera, Editor of the History of Vaccines Project, and Brandy Zadrozny, Reporter at NBC News.
This session will focus on the dire consequences of misinformation with regards to the current global pandemic and how this will shift expectations of election integrity. During the workshop, our speakers will examine the following questions: How has the coronavirus pandemic created a new political opportunity for media manipulators to polarize US politics? Why have manipulators seen success in this field on a global level? How has failing to respond adequately to the spread of inaccurate information exacerbated the trauma of the event and what are the consequences for different groups?
2:00 – 2:45 PM – Discussion with Joan Donovan, Dr. Seema Yasmin, Dr. René Najera and Brandy Zadrozny 2:45 – 3:30 PM – Overview of the Media Manipulation Life Cycle, Wedge Issues, and How to Detect the Tactics of Disinformers
This workshop is limited to 30 participants, and applications are now closed. A portion of the event will be recorded and available online.