What does it Mean to Protest Today? Media Manipulation and the Movement for Black Lives
Wednesday, July 29, 2020
12:00 pm -
1:30 pm
EDT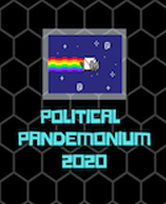 The Technology and Social Change Project's (TaSC) Political Pandemonium 2020 is a series of three digital workshops exploring the harmful effects of media manipulation on our society. These gatherings will each focus on a unique subtopic of interest to both the field of Critical Internet Studies and the broader public concerns about disinformation in elections.
---
What does it Mean to Protest Today? Media Manipulation and the Movement for Black Lives, the first workshop in the series, will feature a conversation with Dr. Joan Donovan, Research Director of the Shorenstein Center, Dr. Alondra Nelson, President of the Social Science Research Council, and Thabisile Griffin, Doctoral Student in History at UCLA and activist in Los Angeles.
During the workshop they will examine the following questions: How are media manipulators using the current Black Lives Matter protests to sow disinformation and shift media attention? How does this moment provide a political opportunity for disinformers to wedge issues related to race, immigration, and the economy?  How does protest misinformation coupled with health misinformation function to suppress dissent? How might the conditions of the pandemic impact civil rights, especially in the lead up to a contentious election?
12:00 – 12:45 PM: Discussion with Joan Donovan, Dr. Alondra Nelson, and Thabisile Griffin
12:45 – 1:30 PM: Overview of the Media Manipulation Life Cycle, Wedge Issues, and How to Detect the Tactics of Disinformers
This workshop is limited to 30 participants, and applications are now closed. A portion of the event will be recorded and available online.