Juliet Eilperin and Chris Mooney: Climate, Energy & the Media in the Age of Trump
Tuesday, February 14, 2017
4:15 pm -
5:45 pm
EST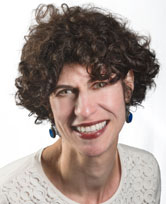 Sponsored by the Belfer Center for Science and International Affairs Environment and Natural Resources Program and the Shorenstein Center on Media, Politics and Public Policy. Featuring speakers:
Juliet Eilperin, Senior National Affairs correspondent, The Washington Post
Chris Mooney, Energy & Environment reporter, The Washington Post
Juliet Eilperin is The Washington Post's White House bureau chief, covering domestic and foreign policy as well as the culture of 1600 Pennsylvania Avenue. She is the author of two books—one on sharks, and another on Congress, not to be confused with each other—and has worked for the Post since 1998. She previously served as the Post's House of Representatives correspondent and national environmental reporter.
Chris Mooney writes about energy and the environment at The Washington Post. He previously worked at Mother Jones, where he wrote about science and the environment and hosted a weekly podcast. Chris spent a decade prior to that as a freelance writer, podcaster and speaker, with his work appearing in Wired, Harper's, Slate, Legal Affairs, The Los Angeles Times, The Post and The Boston Globe, to name a few. Chris also has published four books about science and climate change.