Pathways to Public Service: A Computer Scientist and a Mayor on ways to make service a career
Tuesday, October 22, 2019
12:00 pm -
1:00 pm
EDT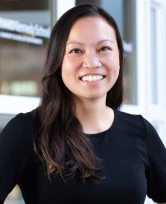 Join us for a conversation on careers in public service with Shorenstein Center fellow Kathy Pham, and executive director Setti Warren.
Kathy Pham is a computer scientist, product leader, and researcher on ethics and technology. She has held roles in product management, software engineering, data science, and leadership in the private, non-profit, and public sectors. Her work has spanned Google, IBM, Harris Healthcare, and the federal government at the United States Digital Service at the White House, where she was a founding product and engineering member. She is a Fellow at Mozilla co-leading the Responsible Computer Science Challenge, and Affiliate at the Harvard Berkman Klein Center where she leads the Ethical Tech working group. Most recently, she founded Product and Society, and The Ethical Tech Collective. While at the Shorenstein Center she will work closely with the Technology and Social Change Research Project.
Setti Warren is the Executive Director of the Shorenstein Center for Media, Politics, and Public Policy. He served as mayor of Newton, Massachusetts from 2010 to January 2018, where he represented 90,000 citizens and managed a $390 million budget, 24 city departments, and over 900 city employees. He worked closely with unions and community members to create a balanced budget without sacrificing vital services. He also worked as deputy state director for Senator John Kerry's Massachusetts office (2004-2008), national trip director for Kerry for President (2003-2004), and held numerous positions in the Clinton White House (1997-2000). From 2000 to 2002 he served as New England regional director of the Federal Emergency Management Agency (FEMA). He is a graduate of Boston College and Suffolk University Law School. From 2007 to 2008 he served on active duty in Iraq and from 2002 to 2011 was an intelligence specialist in the U.S. Navy Reserve.