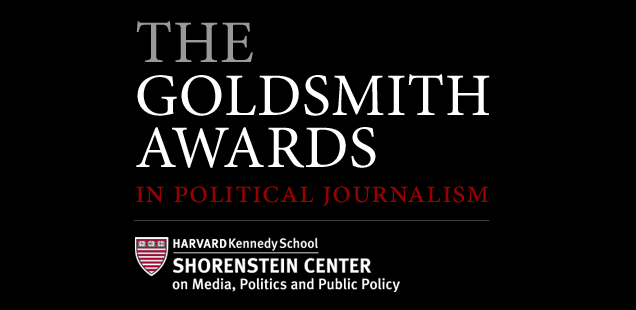 Friday, March 3, 2017
9:00 am
-
10:30 am
EST
Malkin Penthouse, Littauer Building, 4th Floor
A panel discussion with the winner and finalists of the Goldsmith Prize for Investigative Reporting. Journalists from The Atlanta Journal-Constitution, Chicago Tribune, Los Angeles Times, Mother Jones, Sarasota Herald-Tribune and The Wall Street Journal will discuss the making of their investigative reports.
Featuring: 
• Shane Bauer, senior reporter, Mother Jones
• David Cloud, reporter, Washington bureau, Los Angeles Times
• Danny Robbins, investigative reporter, The Atlanta Journal-Constitution
• Sam Roe, investigative reporter, Chicago Tribune
• Josh Salman, investigative reporter, Sarasota Herald-Tribune
• Michael Siconolfi, editor, investigations, The Wall Street Journal
• Nicco Mele, Shorenstein Center director, moderator
Read more about the stories selected as Goldsmith Prize finalists.