A new paper by Jill Dougherty, Spring 2014 Fellow and former CNN Moscow bureau chief, traces the shift in Russia's ideology and its effect on media coverage of the Ukraine conflict.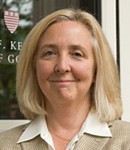 Speaker Series with Robin Sproul, vice president and Washington Bureau Chief, ABC News.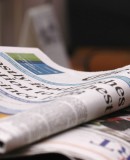 Former Visiting Murrow Lecturer Clay Shirky writes in Medium about the decline of newspapers: "If you are a journalist at a print publication, your job is in danger. Period. Time to do something about it." Continue reading…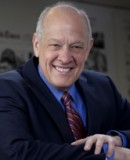 MURFREESBORO — Pulitzer Prize-winning journalist Alex S. Jones, a native of Greeneville and a former editor of The Greeneville Sun, was one of six veteran Tennessee journalists inducted Tuesday into the second class of the Tennessee Journalism Hall of Fame….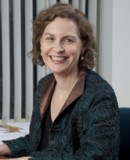 Former Visiting Stanton Professor Susan Crawford in Bloomberg View: "Rockport, Maine, population 3,321, is trying to solve the existential dilemma of small-town America: How do you get people like Meg Weston's students to stick around?" Continue reading…
A new paper by Steve Oney, author of And the Dead Shall Rise, tells the story of the creation of National Public Radio, and how its philosophy was shaped in its early days, with a unique focus on content quality over broadcasting techniques. The paper is an excerpt of a forthcoming book to be published by Simon & Schuster.