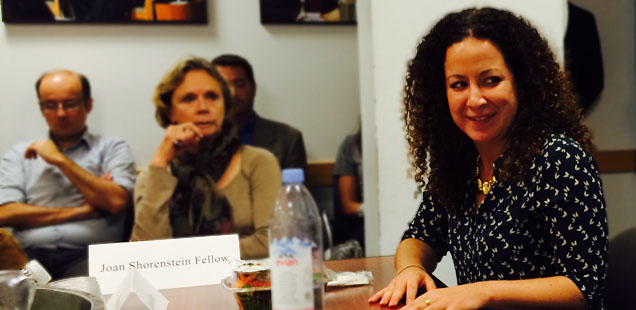 September 23, 2014 – Putting the "new" back in "news" is the goal of BuzzFeed's growing coverage of global affairs, said Miriam Elder, foreign editor for the online media outlet. BuzzFeed World, which started in August 2013, has been hiring…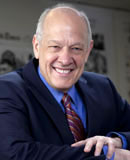 Alex Jones, Director of the Shorenstein Center on Media, Politics and Public Policy, speaks about the dangers facing journalists both abroad in Syria and at home in places like Ferguson, Missouri. Part of the Harvard Kennedy School PolicyCast series.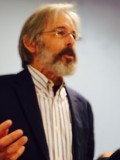 September 16, 2014 – Hendrik "Rick" Hertzberg, senior editor at the New Yorker and longtime political commentator, returned to the Shorenstein Center to discuss reform of presidential elections, advocating revision of the Electoral College system through a new state "compact"…
September 9, 2014 – To kick off the Speaker Series for the fall semester, the Shorenstein Center invited Robin Sproul of ABC News to discuss the challenges of reporting news in a shifting media landscape. Sproul, who was recently promoted to…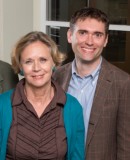 August 28, 2014 — The Shorenstein Center on Media, Politics and Public Policy is pleased to announce its Joan Shorenstein Fellows for Fall 2014: Yavuz Baydar, Celestine Bohlen, John M. Geddes and Matthew Hindman.