The Shorenstein Center on Media, Politics and Public Policy is pleased to announce the Spring 2023 cohort of Shorenstein Fellows.
Shorenstein Fellows join the center for a semester of research, events, and engagement with HKS students, faculty, and the wider university community. This semester's fellows are working on research related to documentary filmmaking, political commentary, and immigration policy.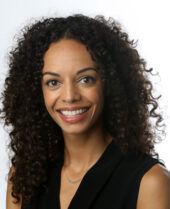 Caitlin Dickerson | Joan Shorenstein Fellow
Caitlin Dickerson is an award-winning investigative reporter and feature writer for The Atlantic magazine. Dickerson has reported on immigration from three continents and dozens of American cities. She has broken news about changes in deportation and detention policy, and often profiles the lives of immigrants, including those without legal status. Previously, Dickerson spent nearly five years as a reporter at The New York Times, and five years as a producer and reporter for NPR.  She is a Peabody, Edward R Murrow, and Robert B. Silvers prize recipient, and a three-time finalist for the Livingston Award. She is currently writing a book for Random House about the systemic impact of deportation on American society, and will be conducting research for the book during her fellowship.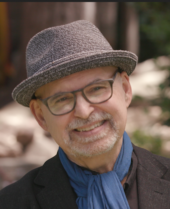 Tom Casciato | Joan Shorenstein Fellow
Tom Casciato is an award-winning filmmaker, director, writer, producer and executive who has created critically acclaimed nonfiction projects that have appeared on PBS, ABC, NBC, TBS, Showtime and more. He is currently directing a documentary about criminal justice in New Orleans, and is also a Special Correspondent for PBS NewsHour. He has recently served as the Senior Producer of PBS NewsHour Weekend. In 2015-16 he directed and produced two stories for the second season of the Emmy Award-winning climate-change series, Years Of Living Dangerously, featuring actors Don Cheadle and Ian Somerhalder. Previously, Tom served as WNET's Director of News & Current Affairs and Executive Producer of two PBS documentary series, Wide Angle and Exposé: America's Investigative Reports. His work has received awards including the Emmy, the duPont-Columbia Gold Baton, the Peabody Award, the Dateline Club's Society of Professional Journalists' First Amendment Award, the Harry Chapin Media Award, the Christopher Award and the Overseas Press Club Award. He is an International Documentary Association Enterprise Fund grantee, and has served as an adjunct professor advising documentary students at the Columbia University Graduate School of Journalism. While at the Shorenstein Center, Tom will be producing a podcast series on the intersections between journalism and documentary film.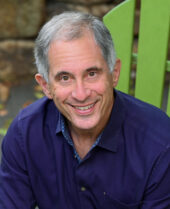 Adam Lashinsky | A.M. Rosenthal Writer-in-Residence Fellow
Adam Lashinsky is an award-winning journalist, bestselling author, and seasoned TV and radio commentator who has covered the technology industry, finance, and other topics for more than 30 years, with postings and assignments on three continents. He is the former executive editor of Fortune Magazine, where for two decades he covered the biggest and fastest-growing companies in Silicon Valley, as well as venture capital, Wall Street, and a wide variety of industries. Before joining Fortune, Lashinsky held positions at TheStreet.com, The San Jose Mercury News, and Crain's Chicago Business. For many years he was an on-air contributor to the Fox News Channel and Fox Business Network as well as Marketplace Radio. Lashinsky freelances for a variety of publications, including The Washington Post, Insider, The Information, The San Francisco Examiner, and Airmail, and is developing two documentary film projects. He is the author of two books: the New York Times bestseller Inside Apple: How America's Most Admired—and Secretive—Company Really Works (2012) as well as Wild Ride: Inside Uber's Quest for World Domination (2017). Lashinsky is currently writing a biography of William Safire, the late newspaper columnist and presidential speechwriter.
Two fellows will continue their work at the Shorenstein Center as full-year appointments:
Brian Stelter, Walter Shorenstein Media and Democracy Fellow
Jonathan C. Ong, Schuster Media and Technology Fellow
To learn more about the Joan Shorenstein Fellowship program visit shorensteincenter.org/joan-shorenstein-fellowship.