In an ongoing effort to deepen and broaden its focus on the intersections of media, policy and the public sphere, the Shorenstein Center is expanding its work to examine issues facing documentary film practice and industry, and the medium's role in civic life.  
As their global audience grows, documentary films have become a driving force through which people understand politics, culture and the issues of our time. From nuanced examinations of policy to the   unpacking of complex histories, documentary media reflects, examines and explores the world around us. With their growing power and popularity, and emerging new technologies and platforms, come new challenges facing filmmakers, funders and distributors. As documentaries become a principle means by which people understand both current events and history, these films share essential qualities with the best public interest journalism—and also face many of the same hard choices.    
Through fellowships, screenings, convenings, and related initiatives, the Shorenstein Center's Documentary Film Initiative will engage with scholars, filmmakers, journalists, audiences and industry leaders around the major questions facing the industry today. The launch of this major new research focus was made possible by a generous gift from Ceci Chan, a member of the Shorenstein Center Advisory Board and founder of Ace91.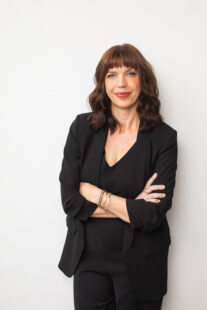 To help lead this work, the center is thrilled to announce the hiring of experienced documentary film producer and programmer Sara Archambault. "Sara's deep knowledge of the documentary film space from many angles makes her the perfect person to help build the infrastructure of this new endeavor at the Shorenstein Center," says center Director Nancy Gibbs, who envisioned and initiated the project.  
"We have seen such massive change in the documentary film industry over just past the ten years," Sara shared. "From the vast expansion of the form's popularity to major shifts in our documentary support organizations, even changes to how these films are financed, crafted and seen – everyone has been feeling the shift in real time with limited space and resource for reflection, study, and thinking together about crafting intentional ways forward. It feels like a perfect moment to be at a place as rigorous and thoughtful as the Shorenstein Center to support this work." 
 Sara 's recent producing credits include the Indie Spirits-nominated film RIOTSVILLE, USA (Sundance, Magnolia Pictures); Truth or Consequences (Rotterdam, Sentient Art Films), A DECENT HOME (Denver Film Festival, America Reframed) and the upcoming RICHLAND. She also has an extensive professional history in programming and foundation work, including 10 years as Program Director at the LEF Foundation, and 9 years as Founder/Programmer of the Brattle's The DocYard film series.  Sara's award-winning films have screened in festivals around the world and received support from Sundance Film Institute, SFFILM, Catapult Film Fund, IDA, Hot Docs Pitch Forum, and Film Independent among others. Sara was a 2020 Impact Partners Producing Fellow, a 2013 Sundance Creative Producers Lab Fellow and was named the 2020 SF DocFest Vanguard Awardee. She is an active member of the Documentary Producers Alliance and a Board member of The Flaherty. 
Media Contact: Liz Schwartz (liz_schwartz@hks.harvard.edu)
Sara Archambault can be contacted at sara_archambault@hks.harvard.edu.
Documentary film professionals and scholars with a focus on the medium who are interested in joining the inaugural class of documentary film fellows at the Shorenstein Center can apply through the Joan Shorenstein Fellowship Program (deadline for Fall 2024 fellowships is March 31, 2023).