Wrong Again: Correction of Health Misinformation in Social Media
Wednesday, March 27, 2019
11:30 am -
1:00 pm
EDT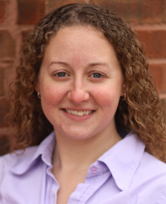 Speaker series on fake news and misinformation, co-sponsored by the NULab at Northeastern University.
Health misinformation is a growing problem on social media – it spreads quickly, and has implications for both personal behaviors and public health. But social media also offers a unique context for correcting misinformation. Our research agenda explores this potential, considering who can effectively correct health misinformation on social media and under what circumstances. For this talk I will present on several experiments, including published work and some of our newest findings.
Dr. Leticia Bode is an associate professor in the Communication, Culture, and Technology master's program at Georgetown University. She received her PhD in Political Science from the University of Wisconsin – Madison, and her bachelor's degree from Trinity University. Her work lies at the intersection of communication, technology, and political behavior, emphasizing the role communication and information technologies may play in the acquisition and use of political information. This covers a wide area, including projects looking at incidental exposure to political information on social media, effects of exposure to political comedy, use of social media by political elites, selective exposure and political engagement in new media, and the changing nature of political socialization given the modern media environment. Work on these subjects has appeared in Journal of Communication, Journal of Computer-Mediated Communication, New Media and Society, Mass Communication and Society, Journal of Information Technology and Politics, and Information, Communication, and Society, and other journals. She also sits on the editorial boards of Journal of Information Technology and Politics, and Social Media + Society.