Media Politics in China: Improvising Power under Authoritarianism
Thursday, November 16, 2017
12:00 pm -
1:30 pm
EST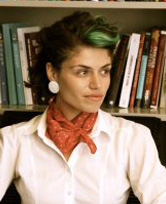 Join us for a discussion with Maria Repnikova, Assistant Professor of Communication at Georgia State University and author of, "Media Politics in China: Improvising Power under Authoritarianism." Ash Center Director Tony Saich will moderate.
Lunch will be provided.
This event is presented by the Ash Center for Democratic Governance and Innovation and cosponsored by the Fairbank Center for Chinese Studies and the Shorenstein Center on Media, Politics and Public Policy.