September 27, 2016 — Today marks the 30th anniversary of the dedication of the Shorenstein Center at Harvard University. Despite a multitude of changes in media and the political process during the past 30 years, the Center's mission remains as relevant and crucial to the health of democracy as ever.
"Scholarly inquiry and teaching in public policy and administration cannot be complete without a deeper comprehension of the interaction between the media and our political institutions. Our understanding of the extraordinary role and influence of the press in American politics and government today is only rudimentary at the present time. In analyzing better the future challenges to the First Amendment, in preparing future government leaders to appreciate the role of the press on policy decisions and the implementation of public programs, and in providing special educational opportunities for journalists themselves in the area of government policy and process, the Center can make valuable contributions which will serve the interests and needs of the University as a whole as well as the Kennedy School of Government."

Derek Bok
President, Harvard University
The Center was dedicated in an opening ceremony on September 27, 1986, which featured remarks by Graham Allison, Dean of the Kennedy School; Derek Bok, President of Harvard University; Jonathan Moore, former Director of the Institute of Politics, Edward M. Kennedy, U.S. Senator (D-Mass.); Walter Shorenstein, president of the Shorenstein Company; David Broder, Washington Post Associate Editor; and Benjamin Bradlee, Washington Post Executive Editor.
Scenes from the Center's Dedication Ceremony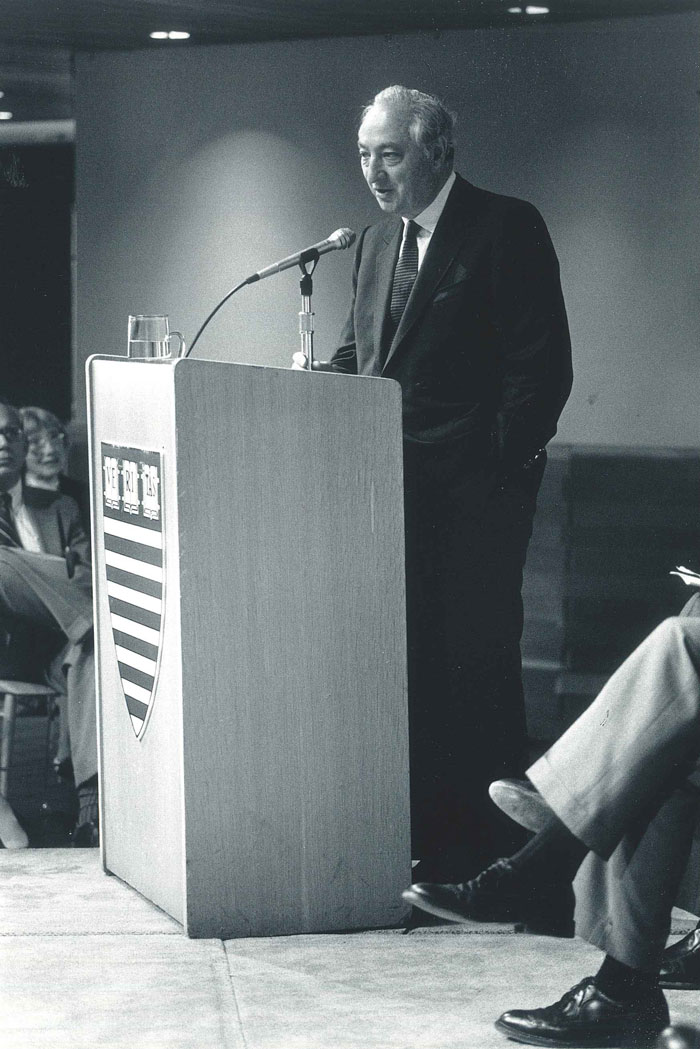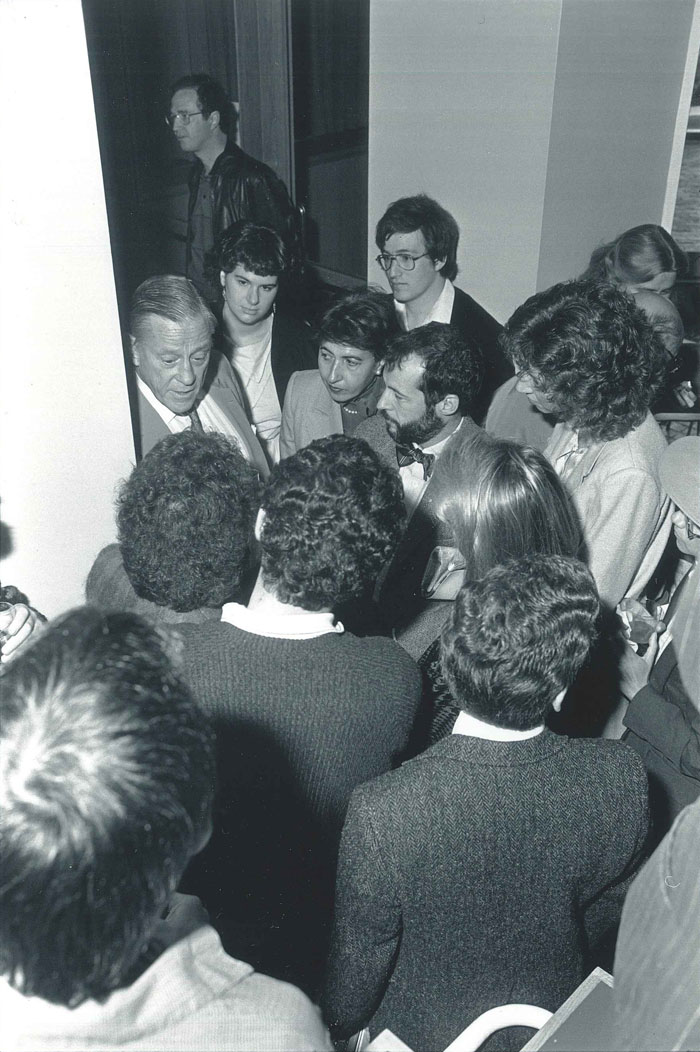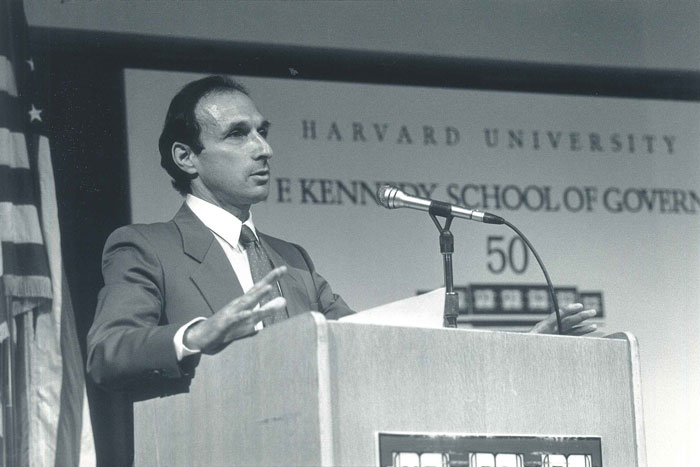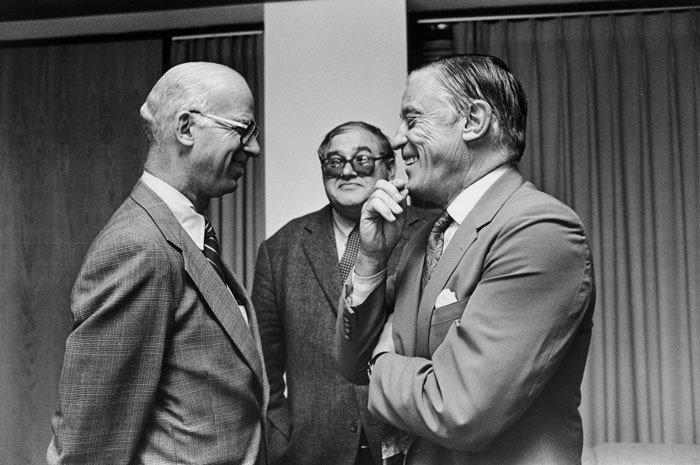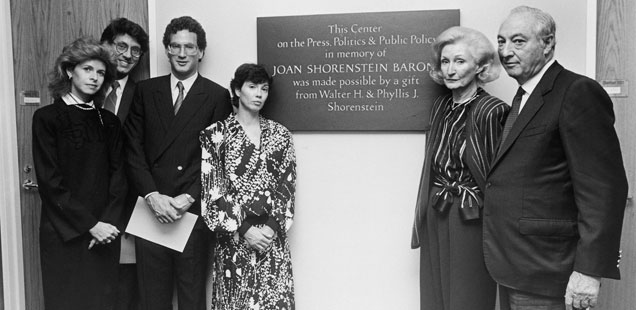 Learn more about the Shorenstein Center's founding and history.