Students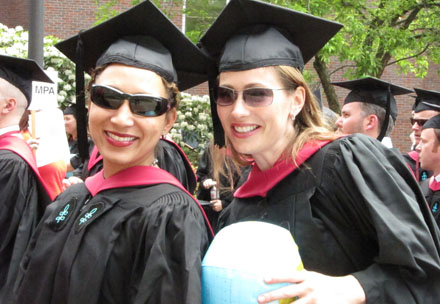 The Shorenstein Center seeks to engage students in a discussion of media and politics through courses at the Kennedy School and through events with practitioners designed to enhance the curriculum.
The Center provides financial support to Kennedy School students through scholarships. These students are involved with the Center through events, classes or as a research assistant; have a proven record of academic success; have demonstrated financial need; and are planning to work in the field of digital communication or in journalism.
Students at HKS are encouraged to apply for research assistant positions with visiting Fellows or with Journalist's Resource. Working closely with visiting journalists, scholars, or the Journalist's Resource team has been described by students as one of the most rewarding aspects of their Kennedy School experience.
Kennedy School students who secure a summer internship at a news organization may apply for the Lynette Lithgow Summer Internship. Students have secured great summer positions at The Economist, WBUR radio, international newspapers and magazines. A stipend of $3,000 is available.
In addition, the Shorenstein Center provides financial support for MPP2 students writing media/politics-related policy analysis exercises. Subject area priorities include media, politics and political communication. The Center also works closely with several HKS student groups, includes students in major events and dinners throughout the year, and supports student attendance at national conferences including the Personal Democracy Forum.